Events
Events in Wynwood
There's always something happening in Wynwood. From tours, concerts, food tastings and much more. Mark your calendar for one of the many events taking place in the neighborhood.
Filter Results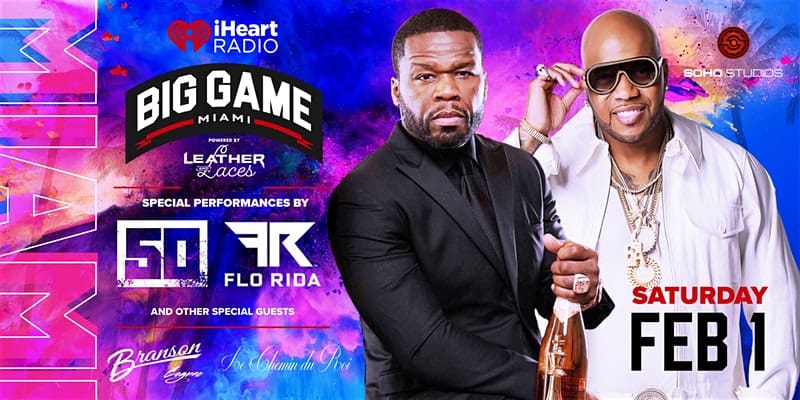 iHeart Radio Big Game 2020
iHeartRadio is known for incredible national events such as iHeart Music Festival, iHeartRadio Fiesta Latina, iHeartRadio Jingle Ball Tour, iHeart Radio Music Awards and others….now brings you iHeart Big Game 2020!
iHeart Radio will provide you an unforgettable Big Game experience combining top-flight entertainment, Hollywood Celebrity guests, a bevy of NFL /MLB Athletes, incredible visual and audio and an all-out good time!
Guests will have access to delicious food, bottle service and open bars with ultra-premium brands, including 50 Cent's champagne brand, Le Chemin Du Roi which will serve as the featured Champagne of the night.
The party will be poppin with entertainment from the iconic hip-hop performer, actor, and entrepreneur; 50 CENT along with very special guest the smash hit record-making machine himself….Floridas own; FLO RIDA.
The two artists will keep the electric vibe flowing through the party and keeping the LED dance floor packed. A very special guest DJ (tba) to be will join them to add another element of excitement.