Events
Events in Wynwood
There's always something happening in Wynwood. From tours, concerts, food tastings and much more. Mark your calendar for one of the many events taking place in the neighborhood.
Filter Results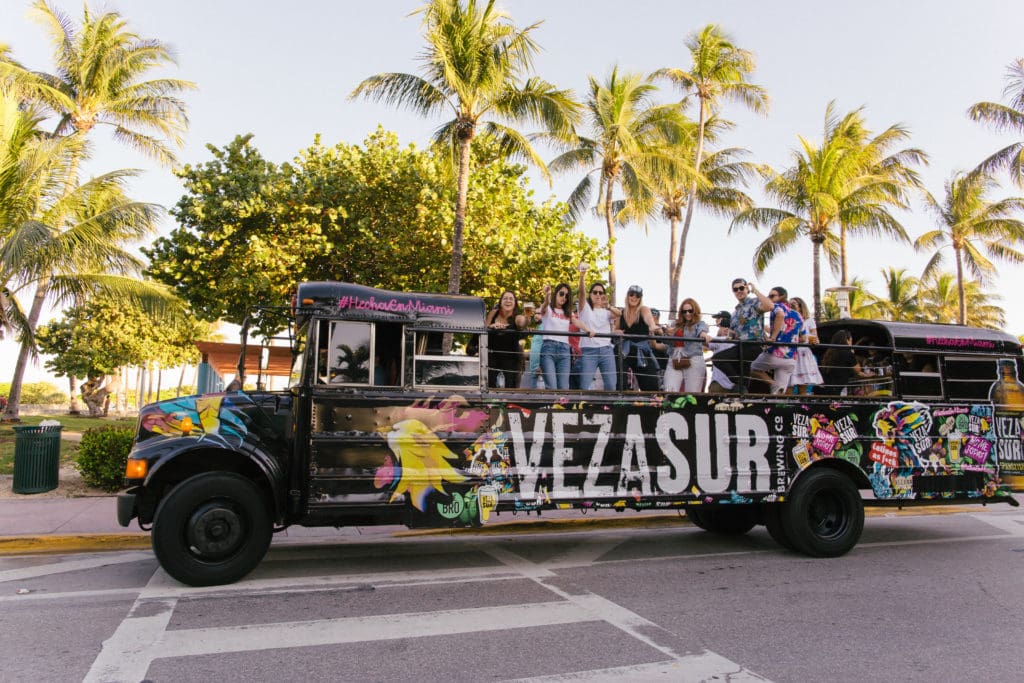 Veza Sur on Tour
¡LLEGO LA GUAGUA! Veza Sur on Tour is back for Big Game Celebración from Thursday, January 23 – Sunday, January 26 & Wednesday, January 29 – Sunday, February 2 from 2:00 – 8:00 p.m., providing FREE rides through the Magic City in a pimped out party bus – more than a free ride, es una rumba total.
The hop-on / hop-off party bus experience will take you from the brewery to the Miami Beach Convention Center – pro football's interactive theme park and the only place to see the Vince Lombardi Trophy before the winning team takes it home – and Bayfront Park – home to Super Bowl LIVE, the week-long, free fan festival that celebrates Miami's diverse cultures with a fun lineup of concerts, parades, a water show, and more.
Cerveceros, rumberos and football fans are invited to this unique experience to celebrate the Big Game Week a lo maximo. Get ready for una gran pachanga!
For more information on this event, follow Veza Sur on Instagram @VezaSurBrewingCo and Facebook, @VezaSur