Events
Events in Wynwood
There's always something happening in Wynwood. From tours, concerts, food tastings and much more. Mark your calendar for one of the many events taking place in the neighborhood.
Filter Results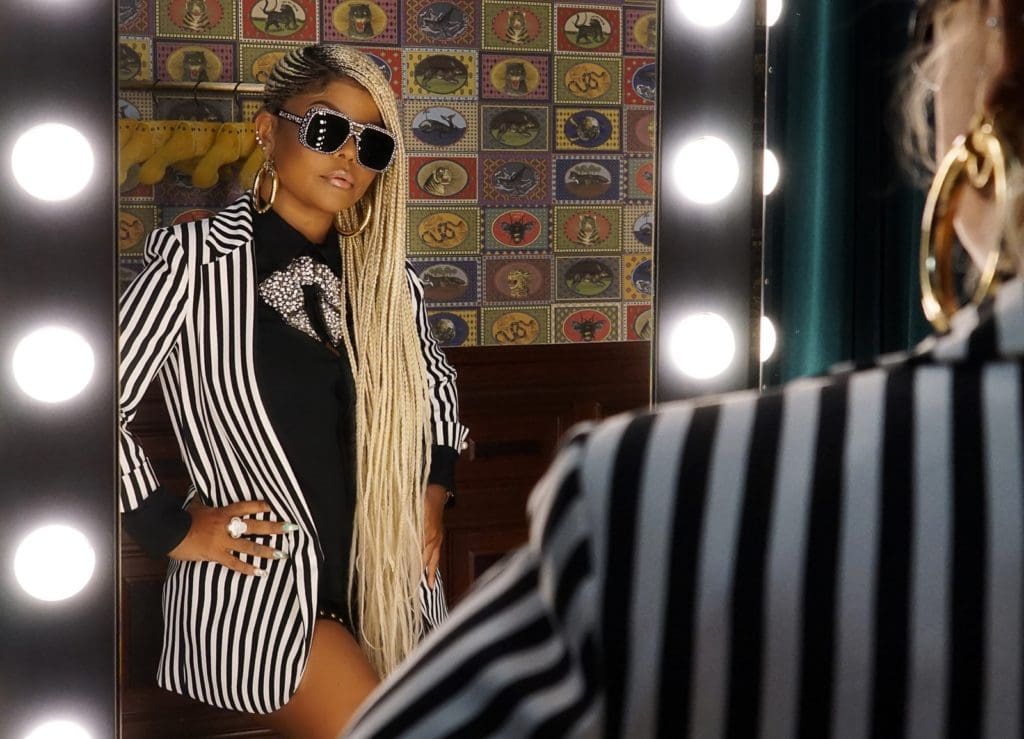 The Remix: A Miami Film Premiere to Benefit PATH
Join PATH: Preserving, Archiving & Teaching Hiphop, Inc. and Urbanworld for the Miami premiere of The Remix: Hip Hop x Fashion and A Great Day In Hip Hop Revisited. Proceeds from ticket sales support PATH Programs. Learn more about PATH, Inc. here.
The Remix: Hip Hop X Fashion takes a look at the journeys of fashion architect Misa Hylton and streetwear designer April Walker, among others, who grabbed a foothold in hip hop fashion in the late 80's and 90s and never let go. As the voices of Mary J. Blige, Missy Elliot, and Lil' Kim grew louder, so too did the influence of their female designers and stylists working behind the scenes. The film focuses on the cultural impact these talented women and Dapper Dan and Kerby Jean-Raymond have made in the fashion world, from iconic looks styled in influential music videos to their global cultural impact.
—Deborah Rudolph
HOW WE'LL SPEND THE NIGHT

5:30 PM – 6:30 PM I VIP Reception
MEET THE MAKERS over sweet + savory bites and wine. This reception is an opportunity to get up close and personal w/ the filmmakers.
6:30 PM – 8:00 PM I Film Screenings
 Be one of the first in Miami to seeThe Remix: Hip Hop x Fashion (a film by Lisa Cortes and Farah X) and A Great Day In Hip Hop Revisited (a film by Nelson George).
8:00 PM – 8:45 PM I Industry Panel
Join us for an intimate conversation with the Directors of The Remix: Hip Hop x Fashion and fashion influencer, Asanyah Davidson, Chair of the Miami Fashion Institute at Miami Dade College. Moderated by Syreeta Gates of The Gates Preserve. Panelists: Asanyah Davidson, Farah X & Lisa Cortes
8:45 PM – 10:00 PM I After Party w/ Hip Hop activations
Hip Hop is NOT a spectator's sport! Rock with PATH's award-winning crew of instructors and try your hand (and feet) at DJing + Music Production, MCing, Bboy/Bgirl, and Graffiti Art.

ABOUT THE PANELISTS
Lisa Cortes (Producer/Director) is an Academy Award®-nominated producer and director whose credits include THE APOLLO and PRECIOUS. Her work has been distinguished by her commitment to empowering inclusive voices and for giving light to challenging visionary stories. Prior to her film career, Cortés was a part of the team that launched the iconic Def Jam brand. She is a graduate of Yale University.
Farah X (Director/Editor) is an award-winning director and editor. She has worked closely with music industry icons including Beyoncé, Mariah Carey, and Prince. Farah co-directed her debut feature length documentary, The Remix: Hip Hop x Fashion which premiered at Tribeca Film Festival 2019 and has gone on to win several awards worldwide.
Asanyah Davidson (Designer/Educator) is the fashion designer, educator, consultant and creative powerhouse behind Circa24. As the Department Chairperson of the Miami Fashion Institute at Miami Dade College, she's shaping the next-generation fashion design sector in South Florida and beyond.
Syreeta Gates (Moderator) is an art collector, founder, and archivist committed to preserving hip-hop culture through The Gates Preserve, a multimedia experience company. She's currently working on a live culinary competition bridging hip-hop, food and beverage called Yo Stay Hungry and a documentary series about hip-hop journalists titled Shaping The Culture.