Events
Events in Wynwood
There's always something happening in Wynwood. From tours, concerts, food tastings and much more. Mark your calendar for one of the many events taking place in the neighborhood.
Filter Results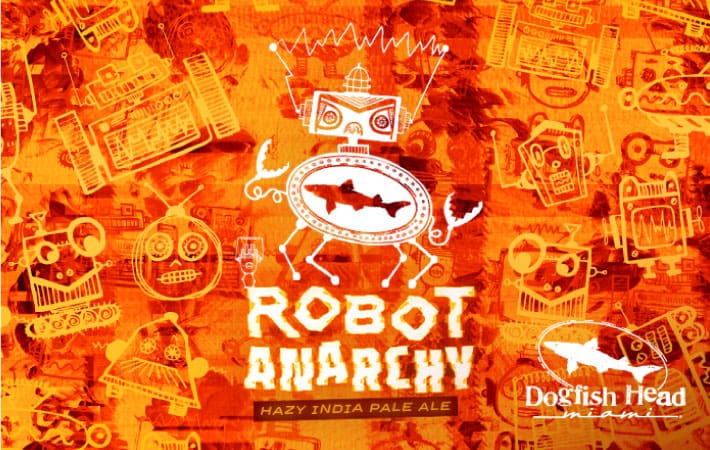 Robot Anarchy Release
Hops in the mash? Hops pre-boil? Hops before fermentation? The brewing machines are outsmarting and defying their brewer overlords! This is anarchy! Indeed, this is Robot Anarchy (6.8% ABV), the hazy IPA that breaks all the rules to automate a delicious malfunction. Sound like something you'd be interested in? Stop into Dogfish Head Miami starting Saturday, Aug. 20, and give it a try on draft, or grab some to-go at our on-site shop! Priced at $16 per 4pk.