Events
Events in Wynwood
There's always something happening in Wynwood. From tours, concerts, food tastings and much more. Mark your calendar for one of the many events taking place in the neighborhood.
Filter Results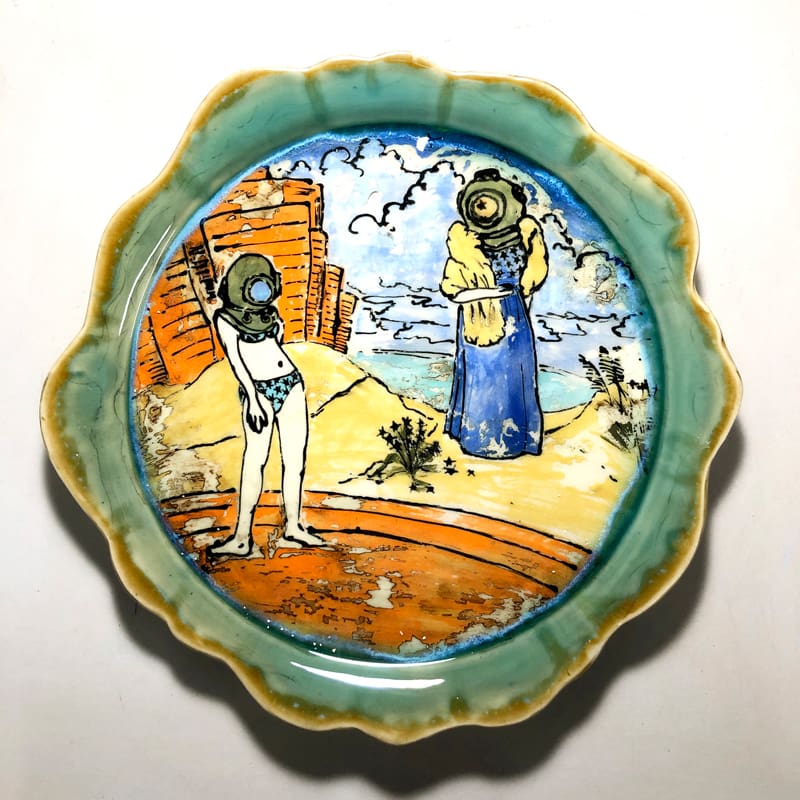 Paving Paradise
The University of Miami presents Paving Paradise, a Master of Fine Arts exhibition by Kimberly Bauldree at the University of Miami Wynwood Gallery. Paving Paradise combines the photographic document, video, and hand-built ceramic installations to explore human relationship with blue spaces.
Kimberly Bauldree's love for the water flows through her artwork. She combines video installations with hundreds of handmade ceramic pinch-pots to create an exhibit that oozes watery seduction while delivering a satirical note to the profane management of natural water resources. Bauldree builds layers of detail in her work. Graphically appealing tile installations reveal tessellated photographs of beach erosion in front of high-rise condominiums. She creates textured patterns in the clay with objects found on shorelines and uses water as a tool to erode the surface.
Her vessels are glazed in shimmering blue-green tones and feature sepia-colored photographic images from public archives. As a nod to surrealist influences, Bauldree developed a series of landlubber characters adorned in dive helmets to represent the isolation of base desire in contrast to stewardship of nature. These quirky characters play out an open-ended narrative on decorative platters.
About the Artist
Kimberly Bauldree is a fourth generation Floridian whose background in photojournalism and documentary film fueled her curiosity about the natural world and the complex ways that humans revere and exploit natural water resources. She has a Bachelor of Fine Arts in Creative Photography and Master of Arts in Mass Communications, Documentary Film, from the University of Florida.
Bauldree worked as a photojournalist in Florida and New York, taught Photojournalism at the University of Florida, and produced short documentary-style videos including the official live version music video, Crystal River, for Tom Petty's band Mudcrutch.
Paving Paradise will be on view until April 25, 2022, at the University of Miami Gallery located inside the Wynwood Building, 2750 NW 3rd Avenue, Suite 4, Miami, FL 33127. Gallery hours are Wednesday, Thursday, and Friday, 10:00 a.m. to 4:00 p.m. or by appointment. *Hours may be subject to change; please call (305) 284-3161 to confirm times. 
For more information and online offerings, please visit www.as.miami.edu/art or contact Milly Cardoso, Gallery Director at [email protected]. To stay up to date, follow us on Instagram and Twitter (@umartgalleries) and YouTube.
*Image: Kimberly Bauldree, Miss Merriweather's Private Beach, 2021, Mono-printed stoneware, engobes, underglaze, glaze, 14" x 14"