Events
Events in Wynwood
There's always something happening in Wynwood. From tours, concerts, food tastings and much more. Mark your calendar for one of the many events taking place in the neighborhood.
Filter Results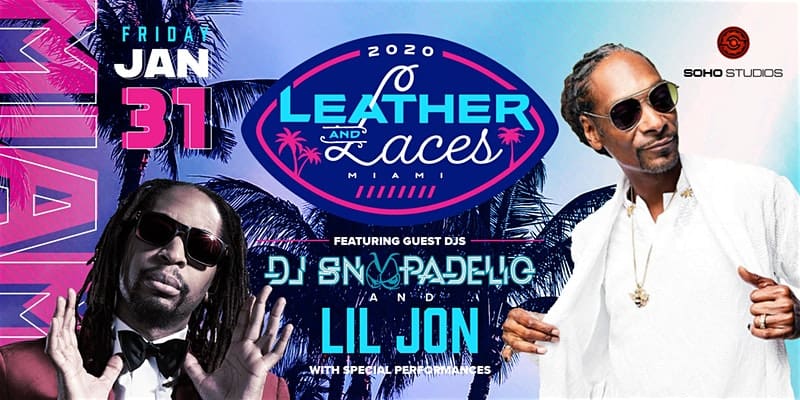 Leather & Laces Miami
"Leather & Laces" BIG GAME party has proven to be the hottest, and chicest place to be during Big Game Weekend year after year (17 years in a row)!
Fashion, style and sexiness are the theme of this party; where the cool, trendy, rich and famous flock to enjoy incredible entertainment, hand-rolled Sushi, exquisite bottle service, sponsored bars with ultra-premium liquors and champagne, as well as trays of delectable hors d'oeuvres and desserts.
With amazing Supermodel and A-List Hosts, and a bevy of Hollywood celebrities and athletes as guests every year….. It is a proven fact; "Leather & Laces" represents all that it is meant to be: glamour, glitz and excitement!
The party will exude luxury, style, and sophistication during the 2020 Big Game weekend. In combining sports, music, entertainment and fashion, it delivers all the elements needed to provide an unforgettable Big Game experience. Throw in incredible theatrical lighting, concert level sound, great music, an LED Dance Floor and cool brand pop-ups complete the experience.
Featuring DJ Snoopadelic and also a special performance by LIL JON and special guests……
Along with a large guest list of Hollywood celebrities, professional athletes from NFL, NBA, MLB, etc., and world-class supermodels also add to the well-deserved hype of the party.