Events
Events in Wynwood
There's always something happening in Wynwood. From tours, concerts, food tastings and much more. Mark your calendar for one of the many events taking place in the neighborhood.
Filter Results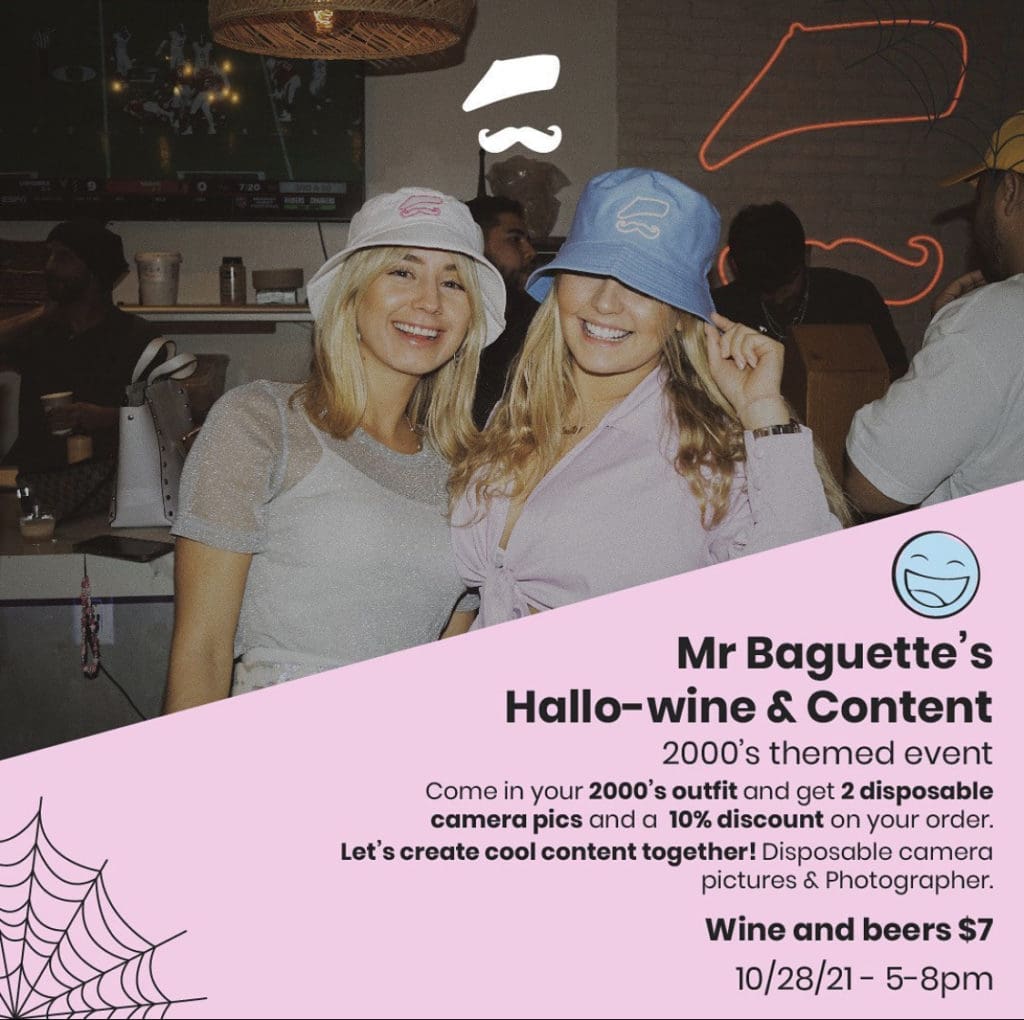 Hallo-wine & Content
Get your themed costume ready for our next Hallo-wine & content event at our Wynwood Location!
Enjoy delicious wine, have a great time, and let's capture great memories with our professional photographer and disposable cameras.
Come in your 2000's outfit and get two disposable camera pics and a 10% discount on your order.