Events
Events in Wynwood
There's always something happening in Wynwood. From tours, concerts, food tastings and much more. Mark your calendar for one of the many events taking place in the neighborhood.
Filter Results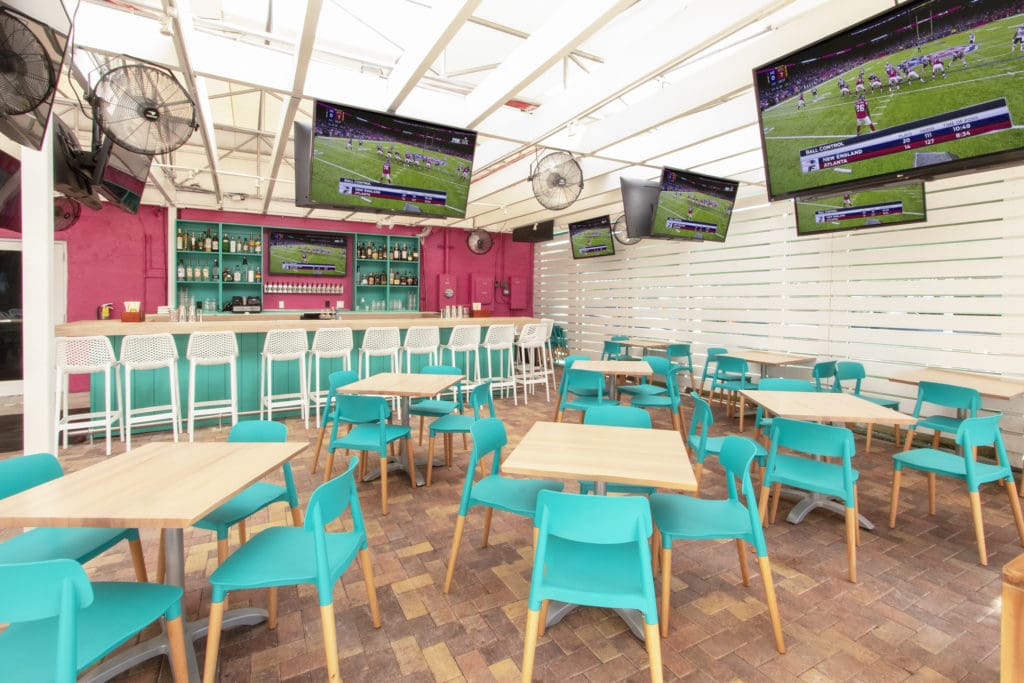 Grails Big Game Watch Party
Enjoy a Premium Open Bar and Gourmet Buffet during the Big Game Sunday, February 7th from 6:30pm until the final whistle.
There's nothing like Big Game Sunday at Grails! Take in the biggest game of the year on our 70+ TVs! Watch the game in either our sneaker-themed dining area or the "Miami Vice" outdoor patio. All packages include an Ultra-Premium Open Bar & Gourmet Buffet. This event will sell out so we recommend booking as soon as possible.
To book your table, click here.
Grails Standard Packages
Standard Ticket Pricing: $200 per person
Must be booked by table (table sizes range between 2 to 15 guests).
Open Bar Liquor brands include: Proper 12 Whiskey, Brugal 1888, Four Roses Bourbon, Citadelle Gin, Dobel Maestro Tequila, Three Olives Vodka, all draft beer, select red/white wine.
Gourmet buffet incuded.
Tickets also include exclusive access to our pep rally starting at 4:30 and enjoy 50% off everything.
Grails VIP Packages
VIP 4 person table (3 bottles): $1,000
Exclusive access to our pep rally starting at 4:30 and enjoy 50% off everything.
VIP Seating
Dedicated server
Includes Ultra Premium Open Bar from 6:30pm until final whistle.
Includes Premium Food Buffet
Premium Open Bar Brands include: Proper 12 Whiskey, Brugal 1888, Four Roses Bourbon, Citadelle Gin, Dobel Maestro Tequila, Three Olives Vodka, all draft beer, select red/white wine.
Any 2 bottles from the premium liquor brands for the table (mixers included)
1 bottle of champagne
VIP 6 person table (4 bottles): $1,500
Exclusive access to our pep rally starting at 4:30 and enjoy 50% off everything.
VIP Seating
Dedicated server
Includes Ultra Premium Open Bar from 6:30pm until final whistle.
Includes Premium Food Buffet
Premium Open Bar Brands include: Proper 12 Whiskey, Brugal 1888, Four Roses Bourbon, Citadelle Gin, Dobel Maestro Tequila, Three Olives Vodka, all draft beer, select red/white wine.
Any 3 bottles from the premium liquor brands for the table (mixers included)
1 bottle of champagne
VIP 8 person table (5 bottles): $2,000
Exclusive access to our pep rally starting at 4:30 and enjoy 50% off everything.
VIP Seating
Dedicated server
Includes Ultra Premium Open Bar from 6:30pm until final whistle.
Includes Premium Food Buffet
Premium Open Bar Brands include: Proper 12 Whiskey, Brugal 1888, Four Roses Bourbon, Citadelle Gin, Dobel Maestro Tequila, Three Olives Vodka, all draft beer, select red/white wine.
Any 4 bottles from the premium liquor brands for the table (mixers included)
1 bottle of champagne
VIP 10 person table (6 bottles): $2,500
Exclusive access to our pep rally starting at 4:30 and enjoy 50% off everything.
VIP Seating
Dedicated server
Includes Ultra Premium Open Bar from 6:30pm until final whistle.
Includes Premium Food Buffet
Premium Open Bar Brands include: Proper 12 Whiskey, Brugal 1888, Four Roses Bourbon, Citadelle Gin, Dobel Maestro Tequila, Three Olives Vodka, all draft beer, select red/white wine.
Any 4 bottles from the premium liquor brands for the table (mixers included)
2 bottles of champagne
VIP 12 person table (7 bottles): $3,000
Exclusive access to our pep rally starting at 4:30 and enjoy 50% off everything.
VIP Seating
Dedicated server
Includes Ultra Premium Open Bar from 6:30pm until final whistle.
Includes Premium Food Buffet
Premium Open Bar Brands include: Proper 12 Whiskey, Brugal 1888, Four Roses Bourbon, Citadelle Gin, Dobel Maestro Tequila, Three Olives Vodka, all draft beer, select red/white wine.
Any 5 bottles from the premium liquor brands for the table (mixers included)
2 bottles of champagne