Events
Events in Wynwood
There's always something happening in Wynwood. From tours, concerts, food tastings and much more. Mark your calendar for one of the many events taking place in the neighborhood.
Filter Results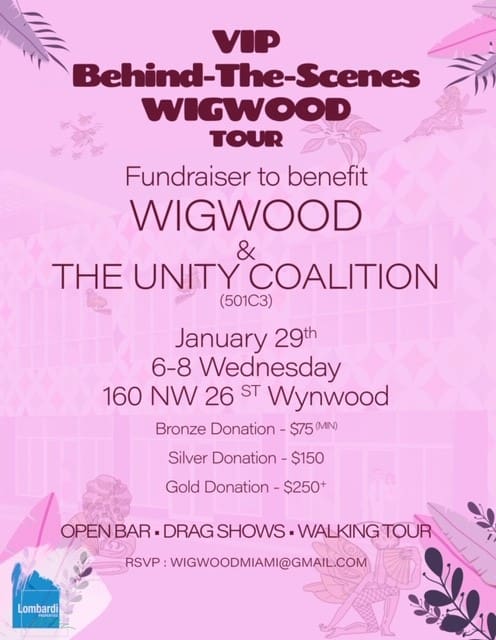 Behind-The-Scenes Wigwood Tour
Fundraiser to benefit Wigwood and The Unity Coalition complete with open bar, drag shows, and a walking tour.
Bronze Donation – $75
Silver Donation – $150
Gold Donation – $250+
RSVP: [email protected]