Events
Events in Wynwood
There's always something happening in Wynwood. From tours, concerts, food tastings and much more. Mark your calendar for one of the many events taking place in the neighborhood.
Filter Results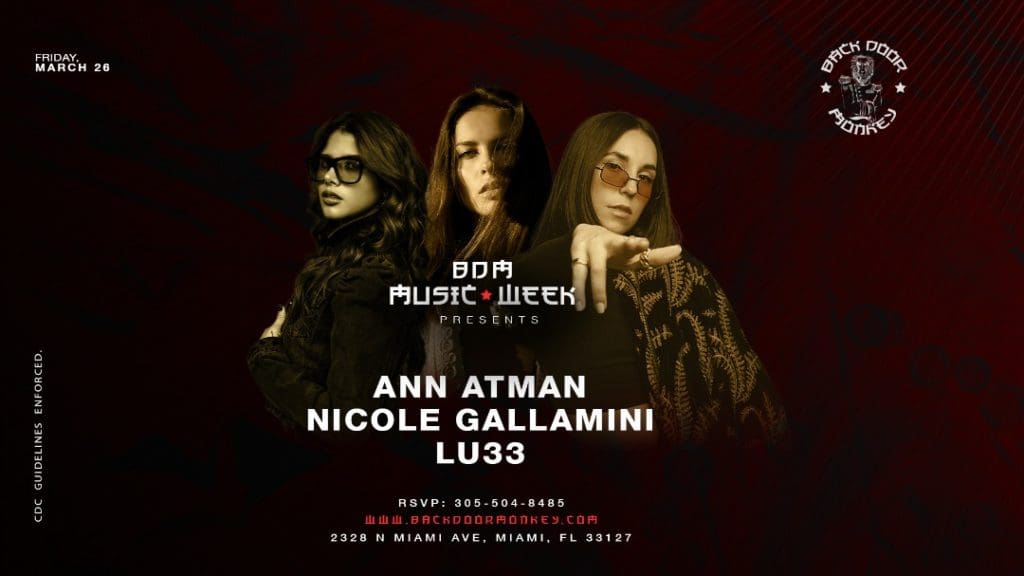 Ann Atman | Nicole Galamini | LU33 – BDM Music Week
Talk about a women-led powerhouse! Friday nights are characterized by the amazing sound of our female DJ's. And in celebration of #BDMMusicWeek, we have gathered 3 of the top local female DJ's at the moment: Ann Atman, Nicole Gallamini & Lu33.
Get your tickets, soldier!
All tickets and table purchases are redeemable towards consumption of food and beverage at Back Door Monkey.