Events
Events in Wynwood
There's always something happening in Wynwood. From tours, concerts, food tastings and much more. Mark your calendar for one of the many events taking place in the neighborhood.
Filter Results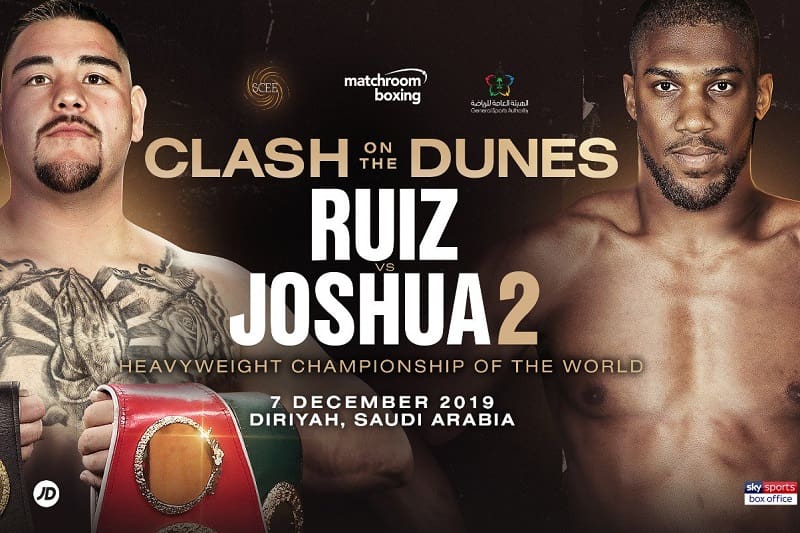 Andy Ruiz Jr. vs Anthony Joshua 2
Just over six months ago, Andy Ruiz Jr. became the latest lovable underdog story in boxing lore when he shocked the world with a seventh-round knockout of undefeated unified champion Anthony Joshua. Ruiz entered the bout a nearly 11-1 underdog despite boasting a respectable record thanks in part to never facing truly elite level talent.
Ruiz Jr. clipped Joshua behind the ear in the first fight with a shot that clearly wounded the previously unbeaten champion for the rest of the bout. Despite getting dropped early on, Ruiz rallied to take Joshua down four times before the referee stepped in and called off the bout, making "The Destroyer" the first Mexican-American heavyweight champion ever.
Now, the two foes will run back this epic showdown in the middle of the dessert with those three belts once again on the line.
Wondering where to watch Watch it live Andy Ruiz Jr. vs Anthony Joshua 2 in Miami? We have you covered. Grails Sports Bar In Wynwood will be playing the fight live on over 65 TV's indoor and out. Watch the fight and enjoy our award winning food and cocktails.