Events
Events in Wynwood
There's always something happening in Wynwood. From tours, concerts, food tastings and much more. Mark your calendar for one of the many events taking place in the neighborhood.
Filter Results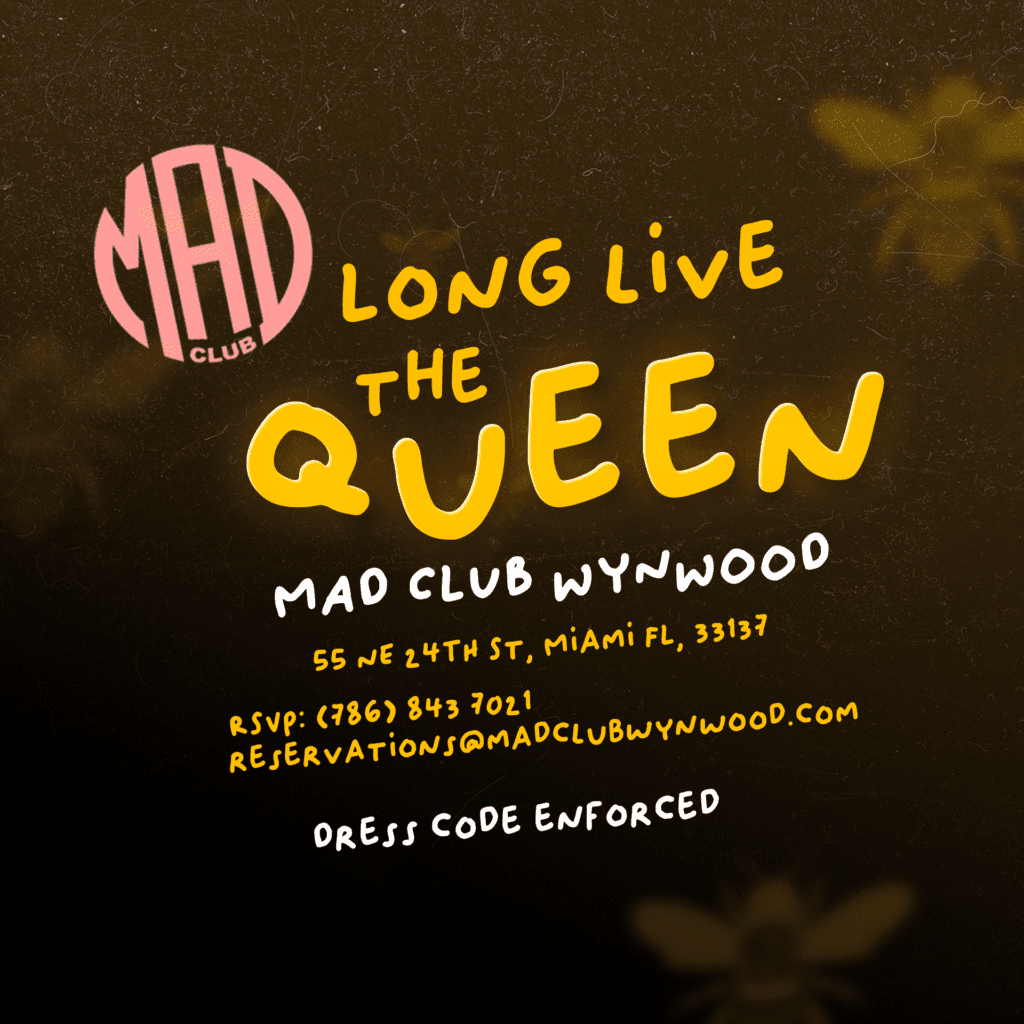 Long Live the Queen
Located in the heart of Miami's Art district, MAD CLUB features an exquisite interior design combining glamour, art, and an unpredictable entertainment concept that will bring the most exciting hive to your night out scene.
Become part of the honeycomb and see what the Queen has to surprise you every time.
Join us every Friday night for our signature party, Long Live the Queen.
RSVP: (786)843-7021 or reservations@madclubwynwood.com
Dress code enforced.