Events
Events in Wynwood
There's always something happening in Wynwood. From tours, concerts, food tastings and much more. Mark your calendar for one of the many events taking place in the neighborhood.
Filter Results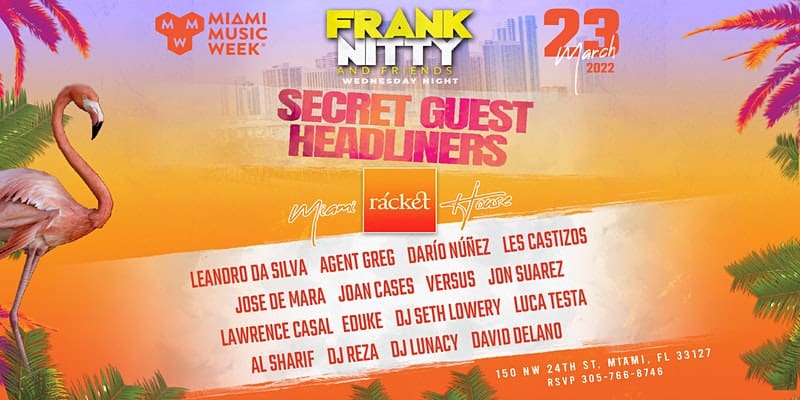 Frank Nitty & Friends
Frank Nitty is back along with a fire curated line up and secret guest headliners this is one colorful event you don't want to miss get your dancing shoes ready for some latin percussion and heavy tribal sounds because this will be a night in Miami to remember.
Artist Line up
Leandro Da Silva
Agent Greg
Dario Nunez
Les Castizos
Jose De Mara
Joan Cases
Versus (USA)
Jon Suarez
Lawrence Casal
Eduke
Dj Seth Lowery
Luca Testa
Al Sharif
DJ Reza
Dj Lunacy
David Delano
Maysa
And Special Surprise Headliner Guest