Events
Events in Wynwood
There's always something happening in Wynwood. From tours, concerts, food tastings and much more. Mark your calendar for one of the many events taking place in the neighborhood.
Filter Results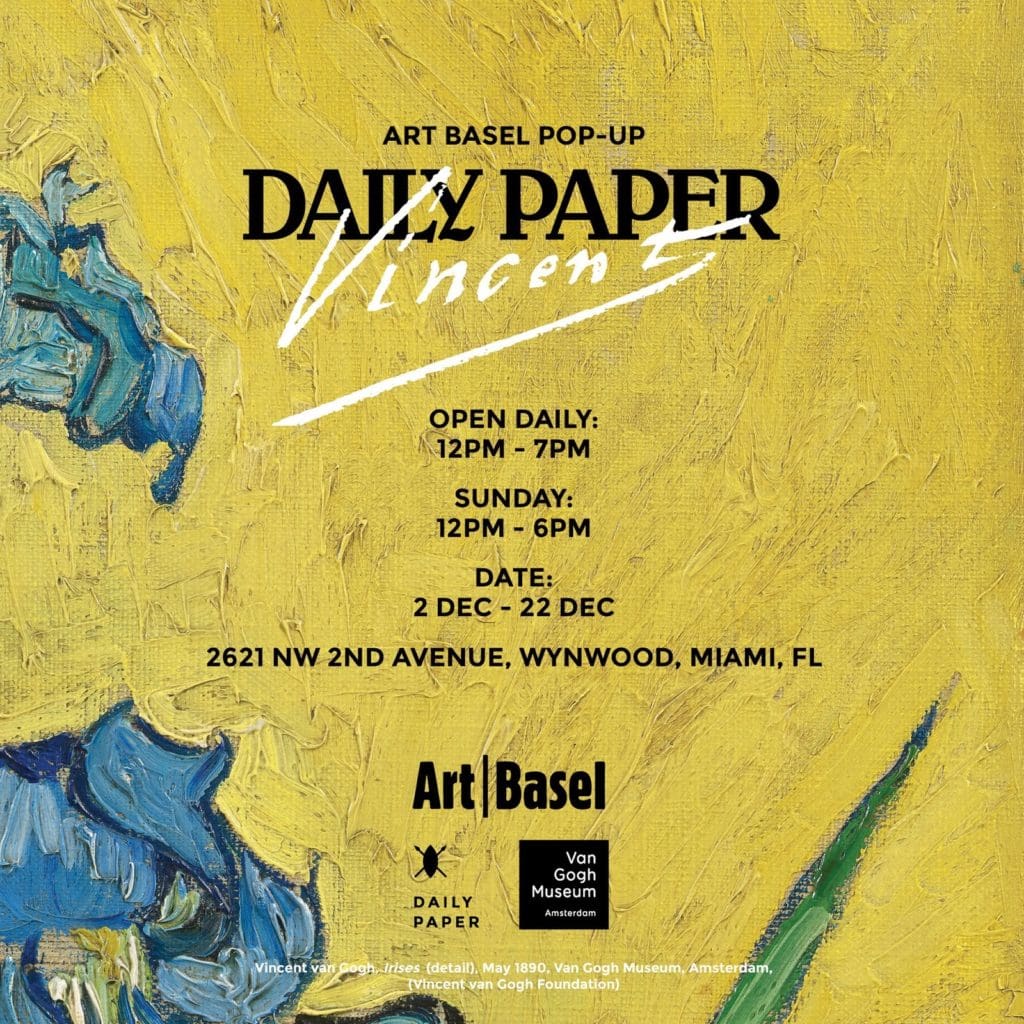 Daily Paper x Van Gogh Connects Pop-Up
Amsterdam-based streetwear label Daily Paper has partnered with Van Gogh Connects, a research program from the Van Gogh Museum which seeks to promote inclusivity and connect the work of the Dutch artist with diaspora youth in Amsterdam. The collection, titled Daily Paper x Van Gogh Connects, is the first of a 2-part collaboration, with the second line expected to launch the following year. Taking inspiration from the work of the classical Dutch painter, the collection fuses Daily Paper's eponymous style with selected drawings and fine-art paintings.
The collaboration will bring together diverse communities from the fashion and art worlds, with a collective purpose in mind – celebrating the work of one of the most iconic classical Dutch painters, whilst recognizing the importance and impact of multicultural youth.
The merging of two Dutch institutions stands, in this instance, for much more than an art-meets-fashion collaboration. The collaboration is not only a gesture of creative expression, but also acts as a bridge between two diverse institutions—classical art and youth culture—in order to forge a stronger and more accessible relationship between the two.
This first capsule collection will contain 16 items—across both RTW and accessories—and is considered to be one of the most anticipated collections of 2020. The collection will be unveiled at Miami Art Basel, with the official collection launch at a Daily Paper takeover of the Van Gogh Museum, Amsterdam.
Hours:
Monday – Saturday: 12pm – 7pm
Sunday: 12pm – 6pm