Events
Events in Wynwood
There's always something happening in Wynwood. From tours, concerts, food tastings and much more. Mark your calendar for one of the many events taking place in the neighborhood.
Filter Results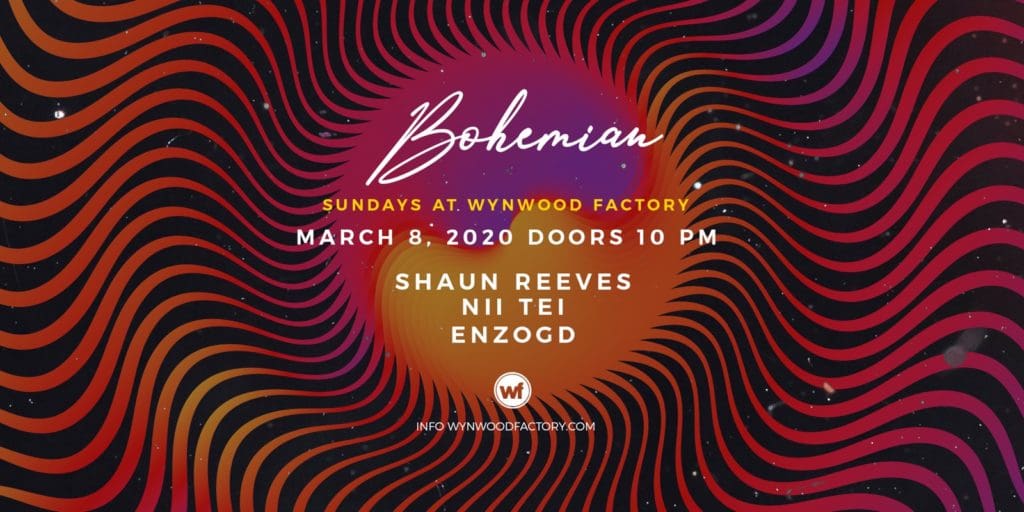 Bohemian with Shaun Reeves, Nii Tei & Enzo
Socially unconventional in an artistic way. Bohemian Wynwood presents special guest Shaun Reeves along with Nii Tei and Enzo.