Events
Events in Wynwood
There's always something happening in Wynwood. From tours, concerts, food tastings and much more. Mark your calendar for one of the many events taking place in the neighborhood.
Filter Results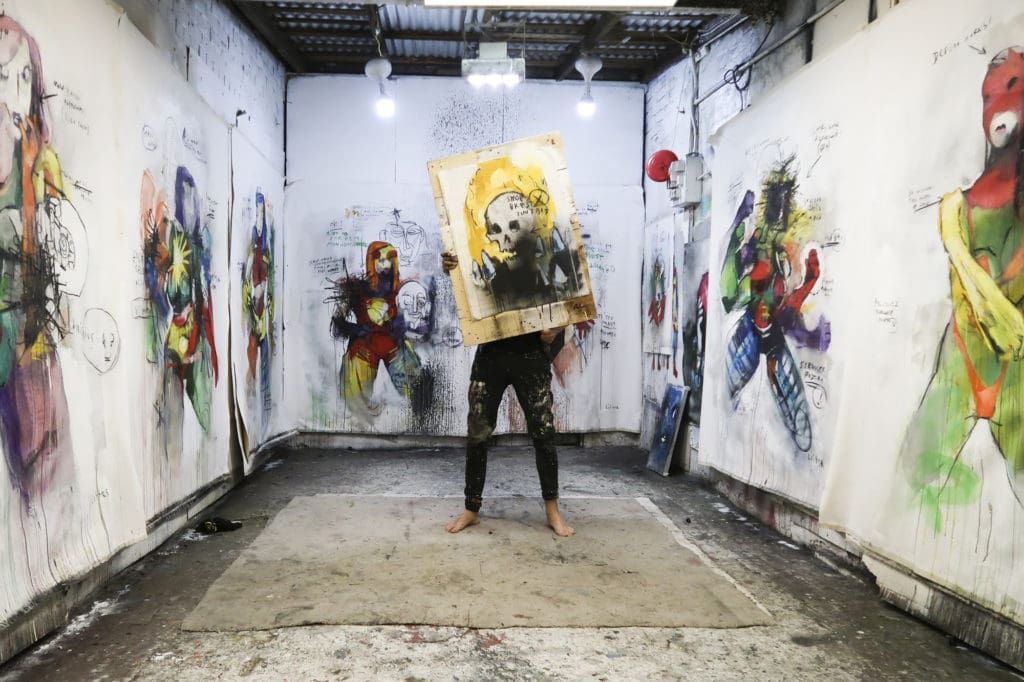 Woke Up On Fire I Anthony Lister
Robert Fontaine Gallery, located in the heart of the Wynwood Arts District, will showcase new works by artist Anthony Lister, in a solo exhibition during  Miami Art Week / Art Basel, titled,  "Woke Up On Fire"  The opening reception will be held Wednesday, December 4th from 7 pm to 10 pm The exhibit will be on view November 28 through December 8th.
Woke Up on Fire,  an exhibition of 15 large scale paintings explores the artist's ongoing interest and romance with the Myths and the cultural significance of Super Heroes.  In Lister's newest body of work,  the artist captures the human connection, and our collective fascination with Heroes and Villains; good and evil, and the power they hold metaphorically.  Comprised of bold gestures, drips, smears, and comic book colors the painted subjects float on stark white backgrounds as if to be idealized like historical figures hanging in the halls of powerful institutions.   The canvases include a type of iconography, relating to each mythologized figure. The words and poetic language compositionally float on the canvas,  giving the viewer a raw glimpse into the artist's thinking, and creative process of working and reworking, mapping the painting,  shaping the identity and developing the narrative. These verbal markers are like that of a surgeon's notations on human skin, or a mad scientist whose thoughts of an idea run unstoppable across a chalkboard as a stream of thinking toward an ultimate place of clarity and resolve.
Lister's paintings are both developmental and academic, poetic, yet fundamentally in flux.  The larger than life body of work stands as a testament to the overall narrative that has greatly defined the artist's identity and his own mission as a solid force in the contemporary art world.
_____________
For me….these paintings hold fifteenth-century folk-law warnings and mystic superstations of the ancient world. In the other, one finds one's self slapped with pop puzzle lashings. Visually wet, dripping and hyped-up on neon flavored cereal as Saturday morning cartoons scream out about a confused moral fortitude.  These paintings were made during the ad break. There is a sticker upon the television that reads; "This is a sometimes thing".    – Anthony Lister
Robert Fontaine Gallery is located at 2750 NW 3rd Ave Unit 22; Open 11 am – 5 pm, Tuesday through Sunday and by appointment; 305-397-8530; [email protected].