Events
Events in Wynwood
There's always something happening in Wynwood. From tours, concerts, food tastings and much more. Mark your calendar for one of the many events taking place in the neighborhood.
Filter Results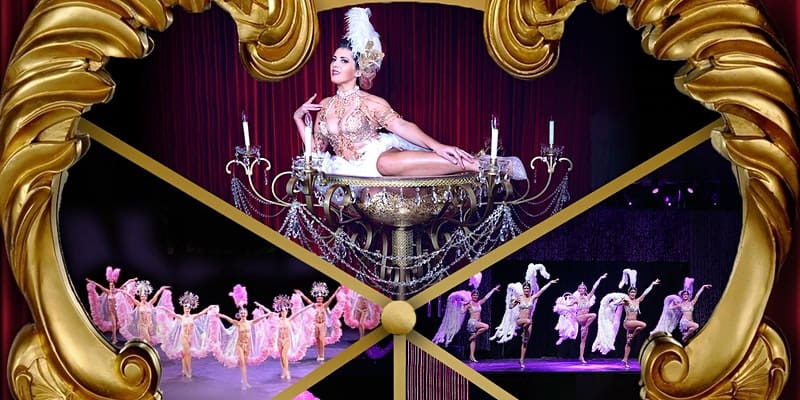 Valentine's Cabaret Follies by Erika Moon
For the first time and one night only Erika Moon Productions and FunDimension comes together to bring a unique Valentine's Cabaret Follies experience. Join us in a magical garden transformed for this special occasion right in the heart of Wynwood.
Erika Moon, the Producer of the Viva Paris International Show and Burlesque Magnifique, has created an incredible revue giving you a peek inside of both of these spectacular shows with the creation of Cabaret Follies.
Don't miss this opportunity to experience the first traveling Parisian theatrical cabaret in the US since the heydays of burlesque and vaudeville.
Indulge your senses in a world of glamour, seduction, comedy, and dance inspired by the Moulin Rouge as presented by our talented performers. This beautiful production features Vegas style showgirls, authentic Can-can dancers, as well as a pinch of classic burlesque, and the revival of traditional cabaret!
With stunning costumes and elaborate choreography that embodies the timeless style of the authentic French cabaret, Erika Moon's Cabaret Follies celebrates the feminine spirit with class, elegance, and sophistication! Join us as we bring back Vaudeville in a fresh and exciting way with extraordinary surprise guests, comedy, variety acts, and more!
A perfect experience for your Valentine's weekend.
Whether you are new to French cabaret entertainment or a seasoned burlesque aficionado, this is an experience you will never forget. Don't miss out on this event either with a group of friends, or that special someone!
Except weather conditions (see below), all sales are final.
FAQ:
Parking: Street parking meter (parking app in that area is PaybyPhone) Or limited valet parking Or better yet Uber.
Age restriction: Recommended for 18+
Seating: Every tables are set for up to 2 guest, if a group of more than 2 would like to seat together the reservation shall then be under the same name and all seats and table will be set together.
Catering/drinks: Available at additional coast, for food menu visit: fundimensionusa.com
Weather conditions: Under critical weather conditions show would be postponed.
For tickets, click here.