Events
Events in Wynwood
There's always something happening in Wynwood. From tours, concerts, food tastings and much more. Mark your calendar for one of the many events taking place in the neighborhood.
Filter Results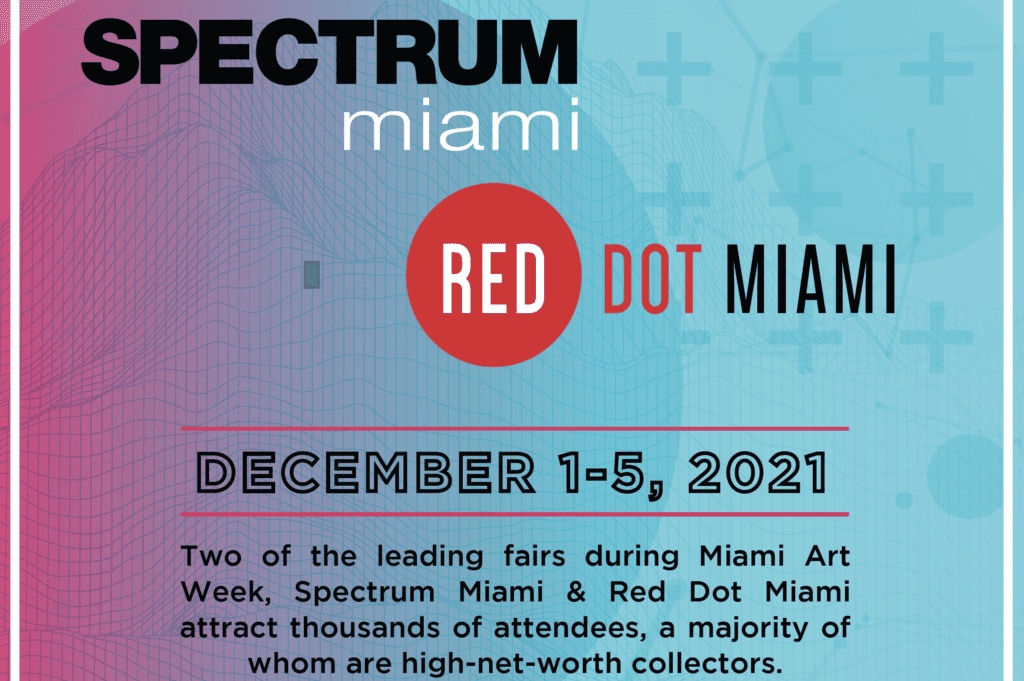 Spectrum and Red Dot Miami Preview
Spectrum Miami is a curated art fair presenting 150+ independent career artists, studios, and younger galleries that are pushing the boundaries in surprising and significant ways. Taking place amidst Miami Art Week, Spectrum Miami offers the unique opportunity to talk to the artists, learn their stories, and take home pieces you love.
Red Dot Miami is a curated gallery-only contemporary art fair during Miami Art Week. In addition to showcasing 75 of the top galleries from around the world, Red Dot Miami features a provocative agenda that includes site-specific installations, ongoing collaborations with our partners, and specially commissioned events that take place during the fair.