Events
Events in Wynwood
There's always something happening in Wynwood. From tours, concerts, food tastings and much more. Mark your calendar for one of the many events taking place in the neighborhood.
Filter Results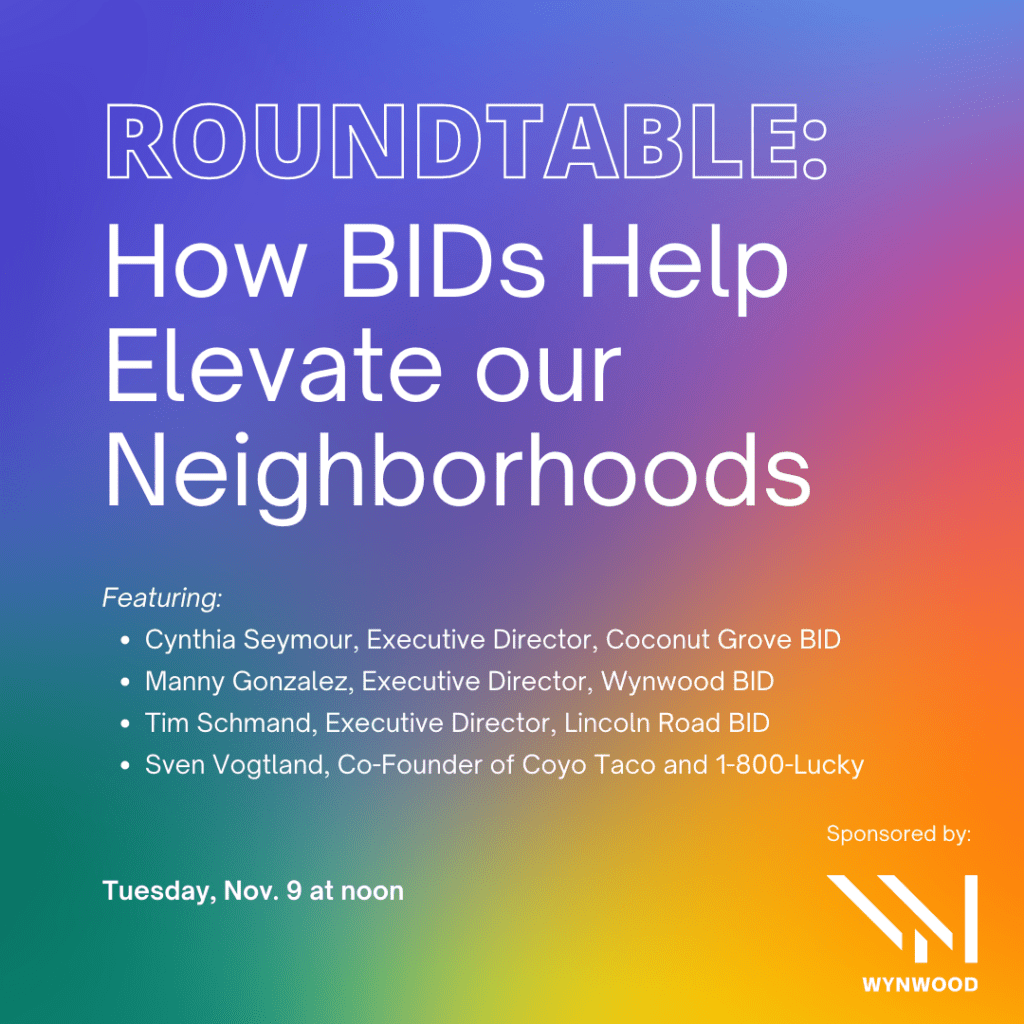 Roundtable: How BIDs Help Elevate our Neighborhoods
The New Tropic is hosting an exciting, virtual panel discussion with three leaders who are championing their neighborhood business improvement districts and a business exec who continues to innovate.
We'll be joined by:
Cynthia Seymour, Executive Director, Coconut Grove BID
Manny Gonzalez, Executive Director, Wynwood BID
Tim Schmand, Executive Director, Lincoln Road BID
Sven Vogtland, Co-Founder of Coyo Taco and 1-800-Lucky
A lot of the progress BIDs (business improvement districts) achieve is behind the scenes. Maintaining parks and public spaces, developing capital improvements, providing additional security, helping create local festivals, and marketing the neighborhoods to visitors are a few of the areas they cover.
Our discussion will help shed some light on the role of a BID, their impact in our communities, and how they help enhance the quality of life for our residents and businesses.
We'll also chat about the future of these districts, their upcoming projects, and how they will continue to evolve in the next decade.
Join us Tuesday, Nov. 9 at noon as we celebrate the future of Miami. To register, click here.