Events
Events in Wynwood
There's always something happening in Wynwood. From tours, concerts, food tastings and much more. Mark your calendar for one of the many events taking place in the neighborhood.
Filter Results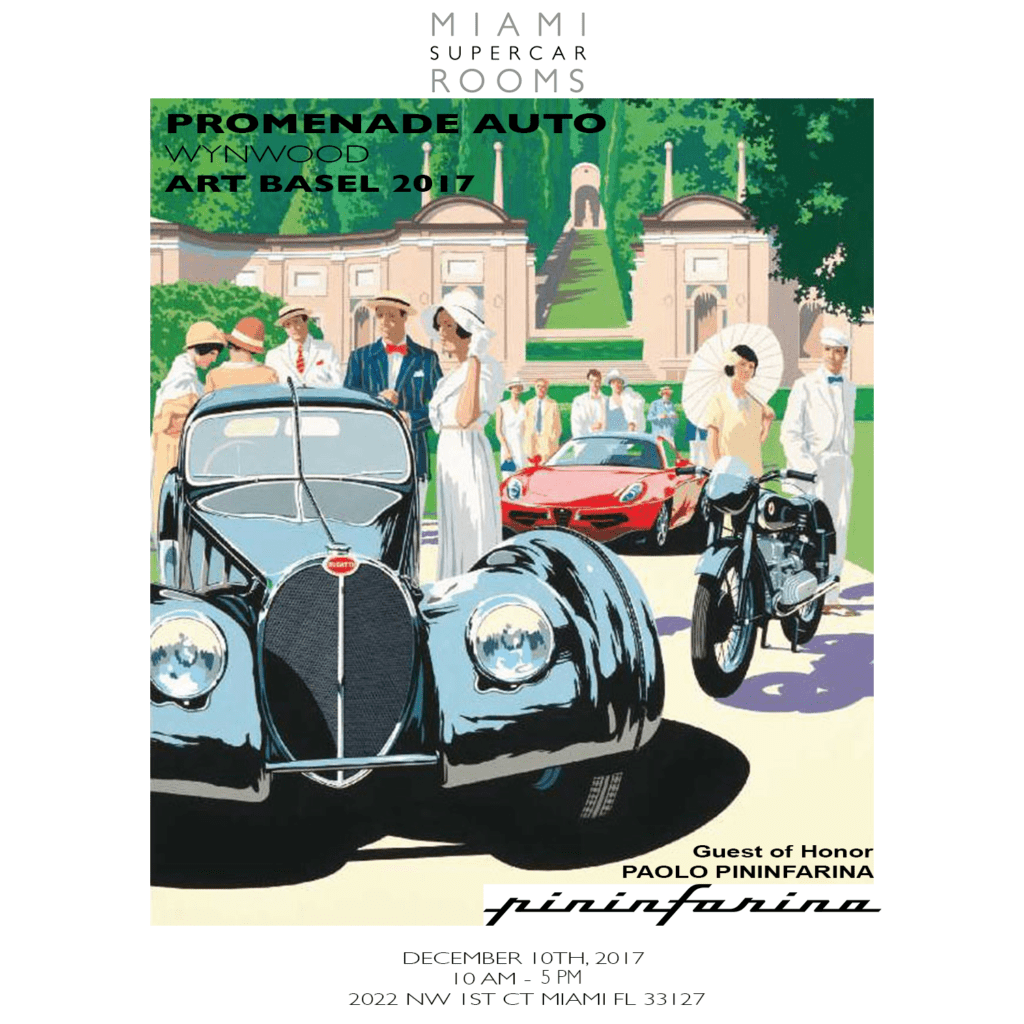 Promenade Auto Wynwood
Three blocks along NW 1st Court in Wynwood will be closed to traffic for South Florida's third annual showcase of the region's finest in "Road Art" collections. More than 66 of today's automotive gems will be on display from across the state, ranging from classic and vintage antiques, to exotic sports and custom-built Supercars. Collectors and car enthusiasts alike will bring their prized possessions to line the streets in the heart of Wynwood's arts and entertainment district for more than six hours of eye candy for auto enthusiasts of all ages.
Each of the three blocks from NW 20th Street to NW 23rd Street in Wynwood will be assigned to a specific category of vehicle:
An exhibition of Supercars will be on display between 20th Street and 21st Street
An exhibition of Classic Cars will be on display between 21st Street and 22nd Street
An exhibition of Art Cars will be on display between 22nd Street and 23rd Street
At the end of the day, trophy presentations will be awarded to each exhibitor for 'Best Art Car,' 'Best Supercar,' 'Best Classic Car,' 'Overall Auto Promenade Champion,' and "Elo's Choice' as part of the annual awards ceremony.
This year on display we have the late WWF Eddie Geurro Las Vegas show stopping 1985 Cadillac Fleetwood 'Eye Candy", 'The Beast' from the Vanderbuilt Collection, 2017 Ford GT Supercar dubbed 'Stormer' also new for this year the Bike Section: 1958 Ducati Racebike, 1950's Triump Salt Lake speed bikes named 'Roadshark' to name a few of the 66+ vehicles and bikes that will be on display.
Miami Supercar Rooms houses an indoor Road Art Gallery that contains one of the world's most prestigious collections, including a 1929 Rolls Royce Bootch (1 of 1 in the world), 1961 196 SP Ferrari vintage racing car (1 of 11 in the world), 2007 Shelby Supercar Ultimate Aero TT (1 of 15 in the world — Vin# 001), 1958 450 S Maserati vintage racing car (1 of 33 in the world), , and a 1953 Lamborghini Tractor – the only one in America and one of only three remaining in the world.
Miami Supercar Rooms Auto Promenade Wynwood takes place on Sunday, December 10th starting at 10:00am until 4:00pm, located along NW 1st Court in Wynwood, Miami 33127. The event is free and open to the public.
Any interested participants who would like to be considered for their vehicle to be displayed please email carshow@miamisupercarrooms.com along with a description and picture of your car. Accepted participants will receive VIP entry with complimentary bar throughout the day alongside breakfast, lunch and afternoon tea.