Events
Events in Wynwood
There's always something happening in Wynwood. From tours, concerts, food tastings and much more. Mark your calendar for one of the many events taking place in the neighborhood.
Filter Results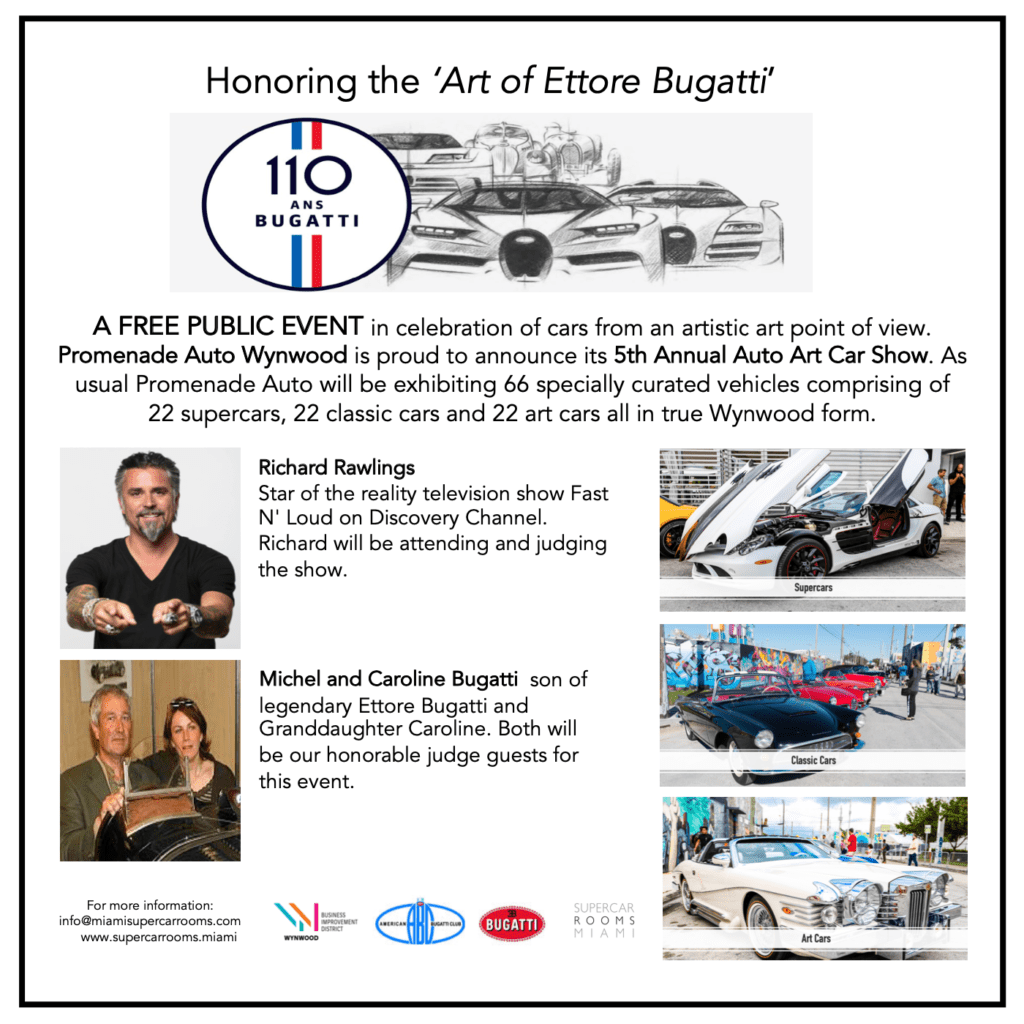 Promenade Auto Wynwood
Three blocks in Wynwood will be closed to traffic for South Florida's Fifth Annual showcase of the region's finest in "Road Art" collections. More than 66 of today's automotive gems will be on display from across the state, ranging from classic and vintage antiques to exotic sports and custom-built Supercars. Collectors and car enthusiasts alike will bring their prized possessions to line the streets in the heart of Wynwood's arts and entertainment district for more than six hours of eye candy for auto enthusiasts of all ages.
"We're pleased to announce our Fifth Annual Auto Promenade Wynwood," says Elo, the Executive Producer and founder of Miami Supercar Rooms.
Previous years, we have hosted Automotive legends such as Paolo Pininfarina, Fabio Lamborghini, Wayne Carini, Cleo Shelby.
This year we're expecting more than double the number of vehicles on display from owners and collectors across the region, as well as over a ten thousand people anticipated to attend with their families for an enjoyable day out. Auto Promenade Wynwood is the city's first annual Road Art showcase that exhibits America has to offer – allowing owners to display their prized possessions for everyone to see each and every year.
An exhibition of 22 Supercars will be on display
An exhibition of  22 Classic Cars will be on display
An exhibition of 22 Art Cars will be on display
Honorable judges/guests:
Richard Rawlings – Star of the reality television show Fast N' Loud on Discovery Channel. Richard will be attending and judging the show.
Michel and Caroline Bugatti – son of legendary Ettore Bugatti and granddaughter Caroline. Both will be our honorable judge guests for this event.