Events
Events in Wynwood
There's always something happening in Wynwood. From tours, concerts, food tastings and much more. Mark your calendar for one of the many events taking place in the neighborhood.
Filter Results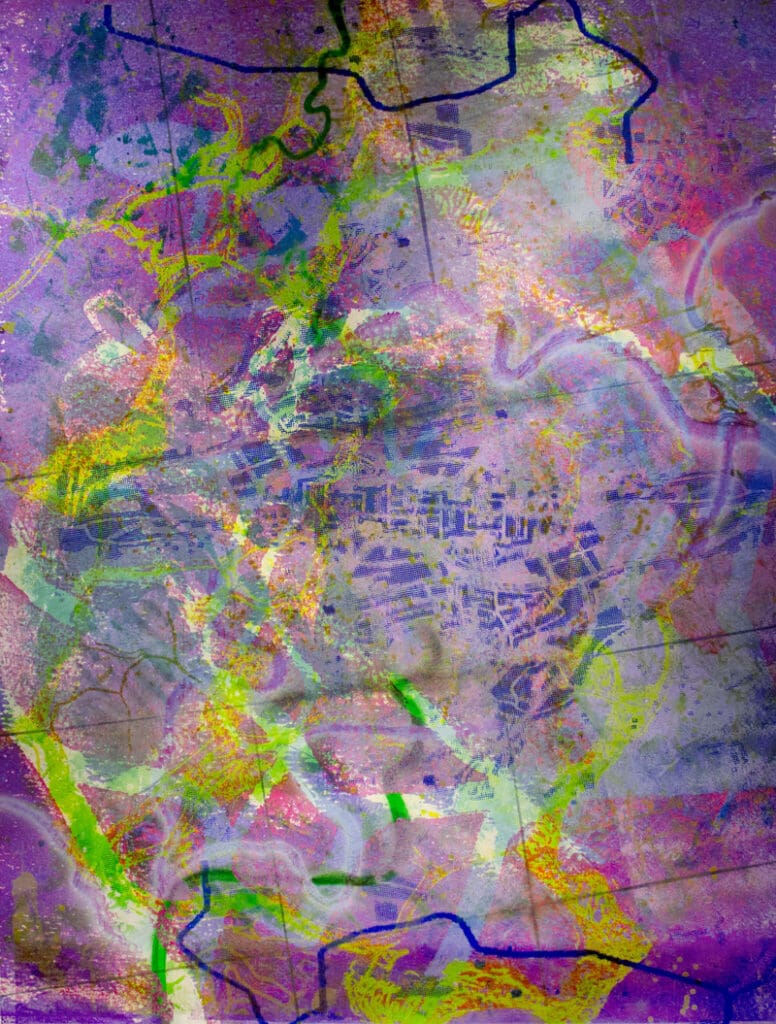 Manmay Lakay by Charlisa Montrope
The University of Miami presents Manmay Lakay by Charlisa Montrope. The exhibition features a compilation of large scale, colorful, mixed media prints and artists' books. Montrope seeks to create a hybrid visual language combining traditional and digital methodologies in contemporary printmaking, heavily layering color, and form through collage techniques.
A multitude of materials and processes is used to reflect the multiculturalism she experiences as a Caribbean immigrant now based in Miami, while describing her past experiences and ongoing relationship to the Island of St. Lucia. Conflating maps of the island drawn with maps of areas she frequents in Miami; her work unfolds into large scale, colorful, linear abstractions evoking a sense of place but also a sense of dislocation. They create a tapestry of her past, her present, and possibly a map to her future.
ABOUT THE ARTIST 
Charlisa Montrope was born in Castries, Saint Lucia and raised in Miami, Florida. She graduated from the University of Florida, New World School of the Arts with an honors BFA in drawing. She is currently pursuing her MFA in printmaking on a full scholarship and teaching assistantship at the University of Miami.
Her work has been shown extensively in Miami at exhibitions including Mindy Solomon Gallery, The Yard @ Casalin and Cisneros Fontanals Art Foundation (CIFO). She has also exhibited in "No Rule, Rule," curated by the De La Cruz and was invited by Michael Sellinger to exhibit her work at the Copper Door B&B. Her work is part of various private collections throughout Florida and New Jersey. She and her work were featured in The Miami Hurricane and in online press releases for the Copper Door B&B and Mindy Solomon Gallery. Montrope currently still resides and works in Miami, Florida.
Manmay Lakay will be on view until April 4, 2022, at the University of Miami Gallery located inside the Wynwood Building, 2750 NW 3rd Avenue, Suite 4, Miami, FL 33127. Gallery hours are Wednesday, Thursday, and Friday, 10:00 a.m. to 4:00 p.m. or by appointment. *Hours may be subject to change; please call (305) 284-3161 to confirm times. 
For more information and online offerings, please visit www.as.miami.edu/art or contact Milly Cardoso, Gallery Director at m.cardoso1@miami.edu. To stay up to date, follow us on Instagram and Twitter @UMArtGalleries.
*Image: Charlisa Montrope, Destination Solace, 2021, mixed media print, 44.5×60