Events
Events in Wynwood
There's always something happening in Wynwood. From tours, concerts, food tastings and much more. Mark your calendar for one of the many events taking place in the neighborhood.
Filter Results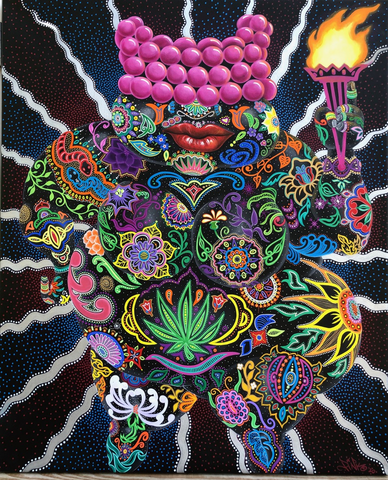 Lady Pink: Graffiti HERstory Exhibition
The Museum of Graffiti is proud to present Lady Pink: Graffiti HERstory, a solo exhibition of works on paper and canvas, as well as photographs by Lady Pink, a New York City graffiti artist, muralist, and fine artist, opening on March 5th and on view through May 20, 2021.
Known as the First Lady of Graffiti, Lady Pink is considered one of the most recognizable graffiti artist in the world. She is a cult figure, being a rare female artist who carved out a space for herself in the boy's club of graffiti art, having started to paint on trains in the 1970's and produced work for gallery shows by 1980.