Events
Events in Wynwood
There's always something happening in Wynwood. From tours, concerts, food tastings and much more. Mark your calendar for one of the many events taking place in the neighborhood.
Filter Results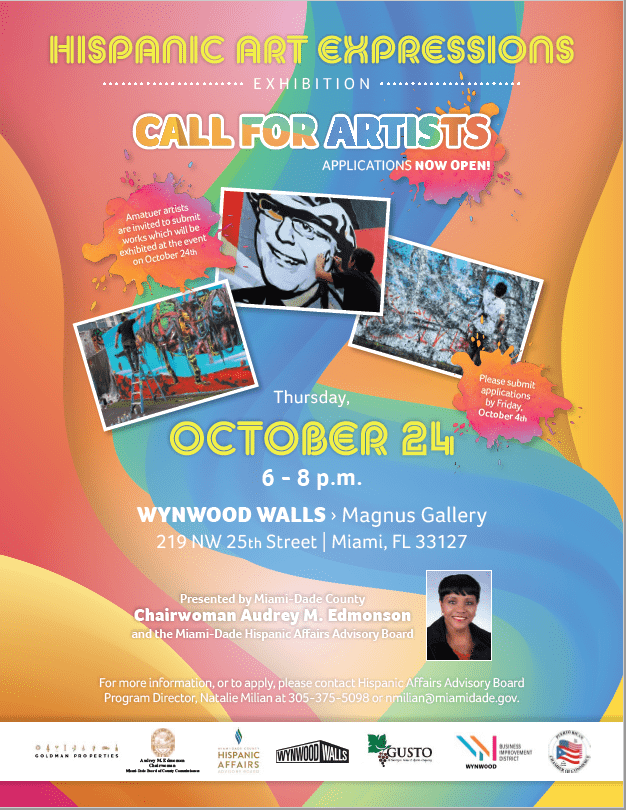 Hispanic Art Expressions Exhibition
Presented by Miami-Dade County Chairwoman Audrey M. Edmonson and the Miami-Dade Hispanic Affairs Advisory Board, Hispanic Art Expressions is an art exhibition for amateur, Hispanic artists to display their works of art in Miami's Art District. Join us in the Magnus Gallery at the Wynwood Walls to celebrate these artists.
For more information, please contact Hispanic Affairs Advisory Board Program Director, Natalie Milian at (305)375-5098 or [email protected].