Events
Events in Wynwood
There's always something happening in Wynwood. From tours, concerts, food tastings and much more. Mark your calendar for one of the many events taking place in the neighborhood.
Filter Results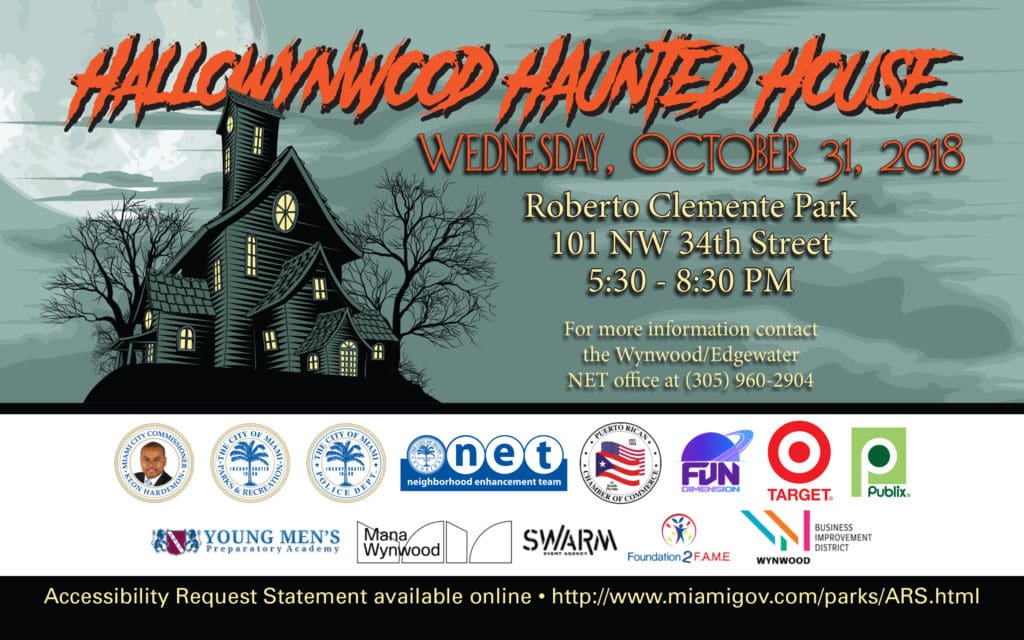 Hallowynwood Haunted House
Sponsored by Chairman Hardemon, the annual Hallowynwood Haunted House returns to Roberto Clemente Park. Join the community at this kid-friendly haunted house. Admission is free.