Events
Events in Wynwood
There's always something happening in Wynwood. From tours, concerts, food tastings and much more. Mark your calendar for one of the many events taking place in the neighborhood.
Filter Results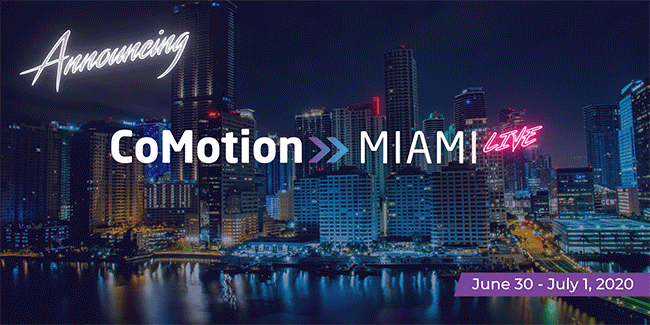 CoMotion Miami Live
The world around us is changing as never before; in the face of a global crisis without precedent, our cities – and how we move about them – cry out for rethinking. We need a bold new blueprint for mobility, and that's why CoMotion is convening the world's most forward-thinking mobility and urban leaders to answer the call. Join global mayors, leading technologists, public transport managers and venture capitalists, start-ups and established players at CoMotion MIAMI LIVE June 30th and July 1st.
CoMotion MIAMI LIVE will take place entirely virtually: an extraordinarily rich and dynamic tapestry of interactive discussions, fireside chats with some of the world's most important CEOs and public leaders, in-depth workshops, task forces and networking opportunities.
We're proud and excited to broadcast these sessions to the world – and we're making most content free to view: we want to encourage the widest possible participation in the work of reimaging the future of our cities.
Tune in to Miami, the next frontier of mobility – and be part of the vitally important movement to reshape our cities.