Events
Events in Wynwood
There's always something happening in Wynwood. From tours, concerts, food tastings and much more. Mark your calendar for one of the many events taking place in the neighborhood.
Filter Results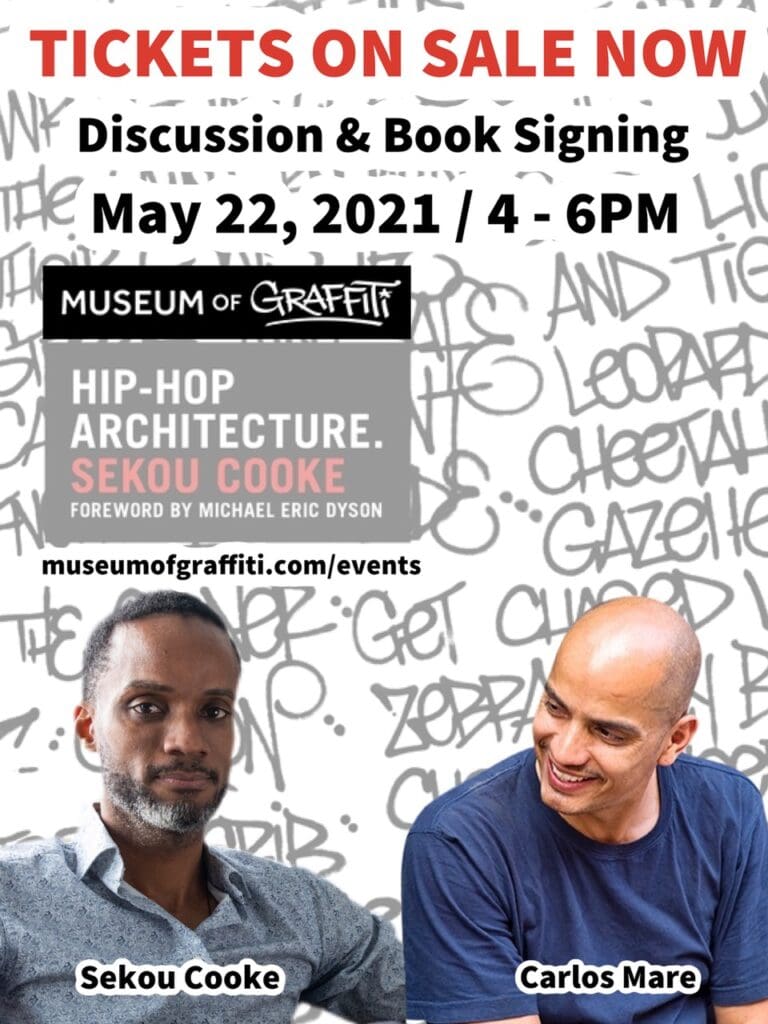 Book Launch of Hip-Hop Architecture by Sekou Cooke
Join us for a meet and greet with author Sekou Cooke as he celebrates the launch of his new book Hip-Hop Architecture. Cooke will read excerpts from the book and will answer questions along side his contributors such as the Museum of Graffiti's own Carlos Mare. Books will be available signing by both Cooke and Mare.
Hip-Hop Architecture outlines a powerful new manifesto-the voice of the underrepresented, marginalized, and voiceless within the discipline. Exploring the production of spaces, buildings, and urban environments that embody the creative energies in hip-hop, it is a newly expanding design philosophy which sees architecture as a distinct part of hip-hop's cultural expression, and which uses hip-hop as a lens through which to provoke new architectural ideas.
Examining the present and the future of Hip-Hop Architecture, the book also explores its historical antecedents and its theory, placing it in a wider context both within architecture and within Black and African American movements. Throughout, the work is illustrated with inspirational case studies of architectural projects and creative practices, and interspersed with interludes and interviews with key architects, designers, and academics in the field. This is a vital and provocative work that will appeal to architects, designers, students, theorists, and anyone interested in a fresh view of architecture, design, race and culture.