Development Projects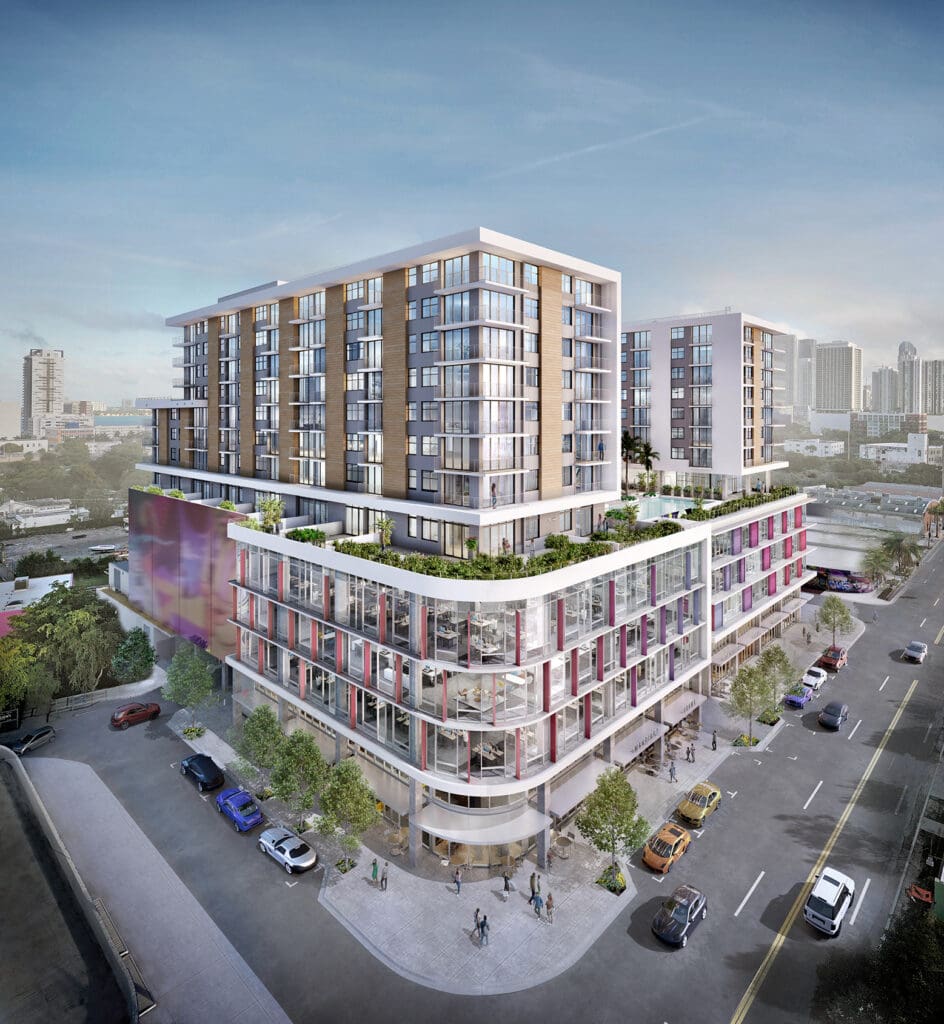 Strata Wynwood
Layered in its design, amenities and experiences, Strata Wynwood marks a new standard for living, working, and indulging in Miami's energetic Art District. Strata boasts 257 luxury apartment residences ranging from studio to three-bedrooms, along with a curated suite of resort-style amenities, on-site parking, ground-floor retail, modern office spaces, and more. Strata Wynwood embodies the new urban chic for an audience that exudes a distinctive creative energy. Beautifully envisioned to reflect modern tastes, Strata was designed to align with the vibrant spirit of the Wynwood neighborhood.
Status: Under construction
Residential Units: 257
Retail Space: 23,500 sq. ft.
Office Space: 60,300 sq. ft.
Parking Spaces: 474
Completed: 2022
Residential Contact:
Bozzuto
www.stratawynwood.com
Retail Contact:
John Ellis; John.Ellis@nmrk.com
Office Contact:
Cushman & Wakefield
Brian Gale 305-351-2462; Brian.gale@cushwake.com
Lena Weeks 786-792-5207; Lena.weeks@cushwake.com