Development Projects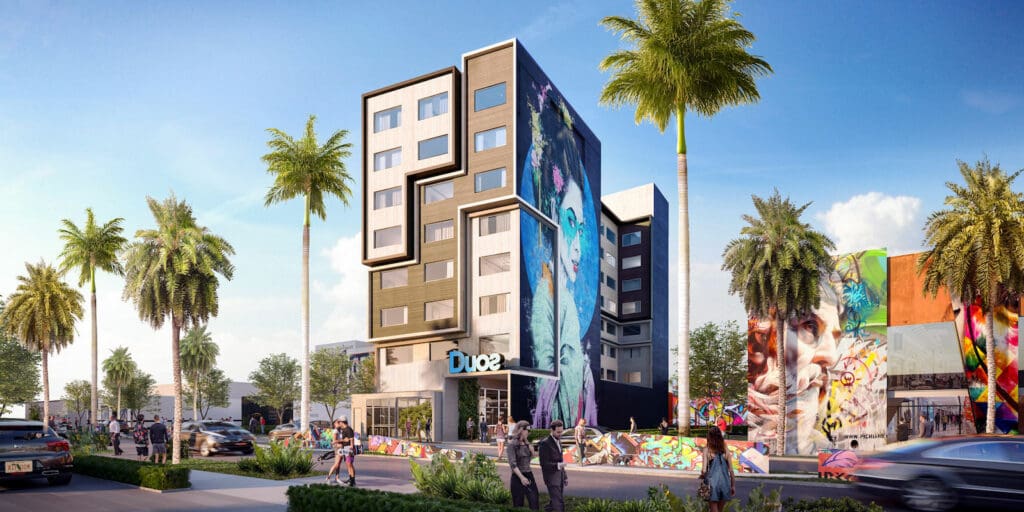 Duos
Duos Hotel is a 37,000-square-foot project boutique condo-hotel project in Wynwood by Vitrium Capital, Wave Group Development, and EastCoast Immobiliare.
The façade of the building aims to model the video game Tetris. The project will also feature 3,000 square feet of retail, which can be used for food and beverage retailers. The 51-room condo-hotel building is being developed on a 7,250-square-foot lot at 335 Northwest 28th Street.
Status: Under Construction
Keys: 51
Retail Space: 3,000 sq. ft.
Projected Completion: TBD