Business Directory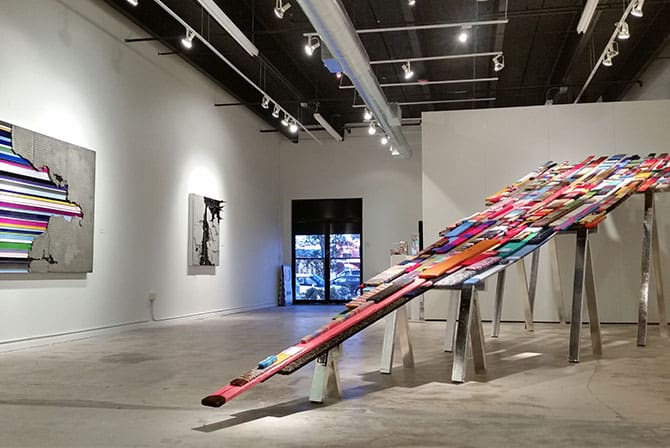 University of Miami Gallery
The University of Miami off-campus gallery is located in the historic Wynwood Art District. UM originally moved to Wynwood in 2007. The gallery showcases the work of UM art and art history students, faculty members and alumni, The UM gallery also hosts artist talks and lectures.
The University of Miami Gallery is housed inside the Wynwood Building located at 2750 NW 3rd Avenue, Suite 4. A full schedule of exhibitions can be viewed at www.as.miami.edu/art. Gallery hours are Wednesday, Thursday, and Friday, 10 am to 6 pm. *Hours are subject to change; please call 305-284-3161 to confirm times. Appointments and private tours are available upon request. For more information about the gallery or exhibitions, contact Milly Cardoso, Gallery Director, at [email protected]
The Exhibitions Committee reviews proposals for exhibitions in May of each year. To submit a proposal, contact the Department of Art and Art History by telephone at 305-284-2542 or email [email protected] to ask for submission requirements.
We look forward to your visit!