Business Directory
Deal
BEAT THE CLOCK HAPPY HOUR!
Join us Wed-Fri from 3PM-7PM to enjoy our "Beat the Clock" happy hour!
Beer, well drinks, wine and R HOUSE'S most popular bites start at just
$3 at 3PM
$4 at 4PM
$5 from 5PM-7PM
If you're savvy enough you can grab a delicious meal and drinks for under $20. All you have to do is "BEAT THE CLOCK".
See the full menu of Beat The Clock Happy Hour drinks and bites here: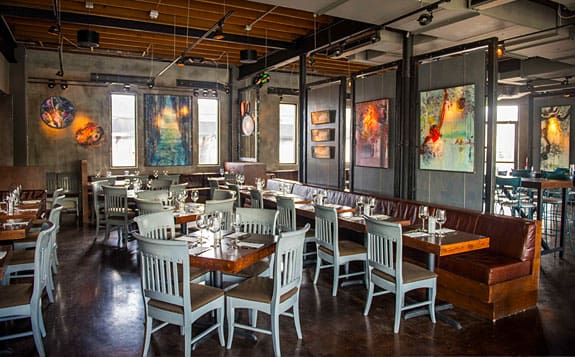 R House
R House is one of the pioneer restaurants of Wynwood, led by Executive Chef Rocco Carulli. The restaurant, plus gallery and lounge, has become one of Wynwood's favorite spots to enjoy food, art and music all under one roof. Popular for being part of Bravo TV's "Best New Restaurant" which showcased Rocco and his restaurant's posh charm, R House converts any meal into a fully immersive experience. Dining within it's chic indoor art gallery with light melodies playing overhead in the background is sure to make anyone a fan of the venue. And with a diverse menu boasting exotic dishes like Brazilian moqueca down to a classic short rib, it's easy to see why R House has become a home for foodies and non alike.
Stimulate all of your senses; taste, sight, touch, smell, and sound with a meal at R House tonight!