Events
Events in Wynwood
There's always something happening in Wynwood. From tours, concerts, food tastings and much more. Mark your calendar for one of the many events taking place in the neighborhood.
Filter Results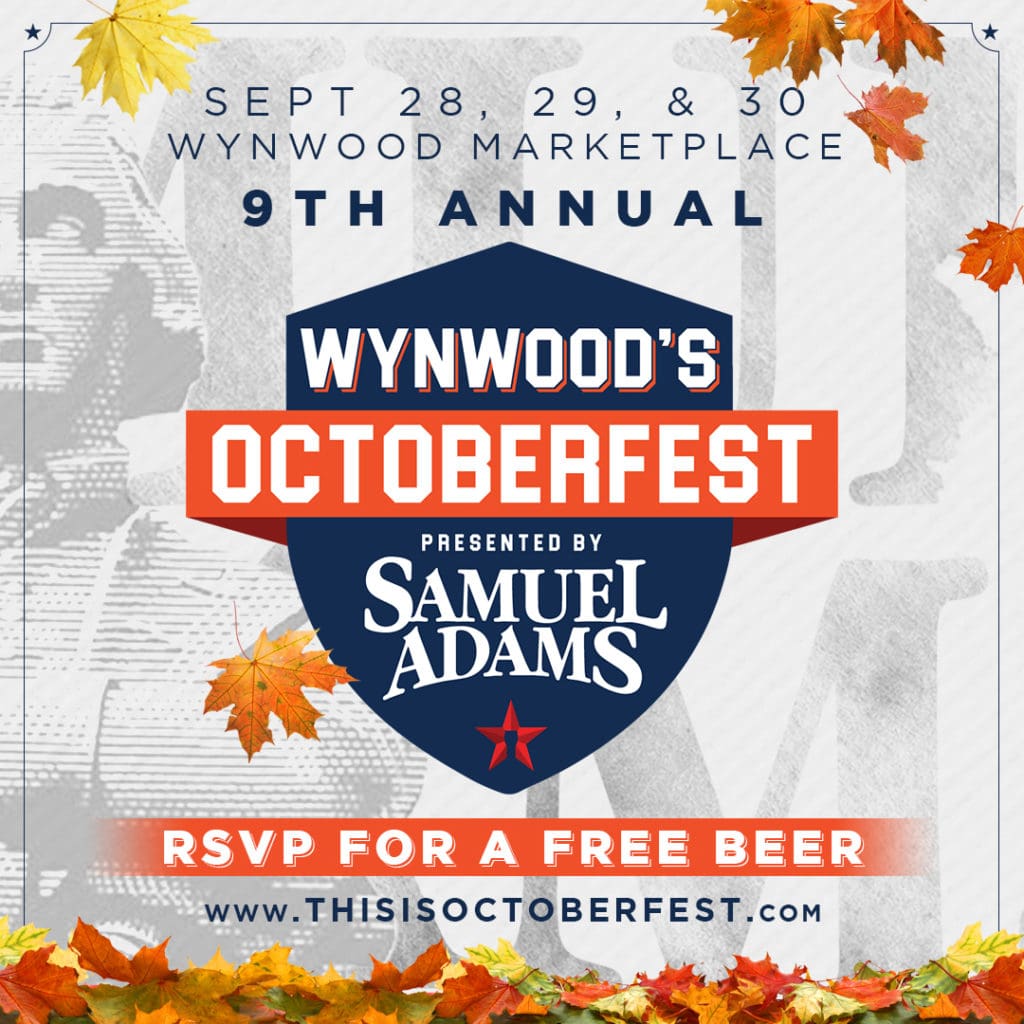 Wynwood's Octoberfest presented by Samuel Adams
Summer is coming to a end and you know what that means: mark your calendars for Wynwood's Octoberfest presented by Sam Adams! We want to save you a flight to Munich so we've re-created a traditional Bavarian Bierhaus smack in the middle of Miami. This authentic and unique experience is filled with bratwurst, boots, beer, and so much more!
Returning for the 9th year in a row, Wynwood's Octoberfest will provide beer aficionados with delicious seasonal brews, live music, beer games, and scrumptious food. This year, fans of the three-day festival, which takes place from September 28th through the 30th at the Wynwood Marketplace, will enjoy an epic bar crawl, pumpkin patches, and pumpkin-themed everything for those looking for the perfect Instagram photo opportunity, dog-friendly activities, and more. Seasons may not change in Florida for the autumn lovers out there, but at the Sam Adams Octoberfest, you'll feel like you're right in the heard of New England. Witness as we turn our vibrant neighborhood of Wynwood into a fusion of the world's largest beer festival!