Events
Events in Wynwood
There's always something happening in Wynwood. From tours, concerts, food tastings and much more. Mark your calendar for one of the many events taking place in the neighborhood.
Filter Results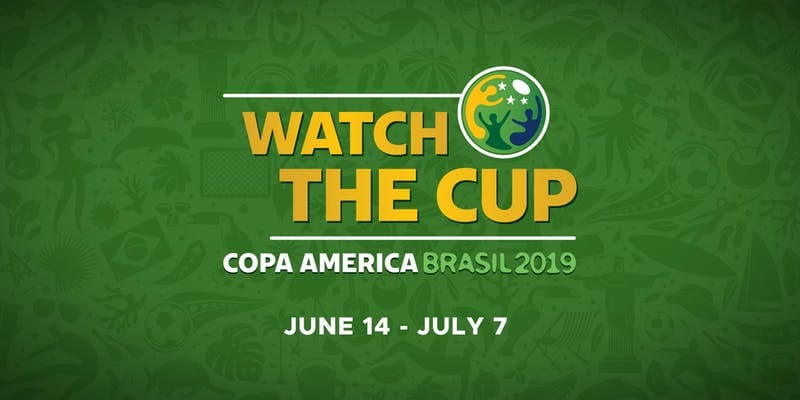 Watch the Cup: Copa America Brasil 2019
Join us for the Largest Watch Party in Miami!
Matches will be aired beginning Friday June 14th, at 11:00 AM until the Finals on July 7th, at 4:00PM.
Bring your friends to the BEST, most comfortable, and most exciting watch party in Wynwood! Luxurious cabanas, in a beautiful open-deck setting, curated cocktails, a vast selection of beer and good eats, and the most passionate experience as all fans come together ~ you can't ask for anything more!
Wear your country's jersey and be ready to join forces with your neighbor as you cheer your team to victory!
RSVP now for FREE entry to each game!
————————————————————————-
MATCHES:
Brazil vs Bolivia – Friday June 14th – 11:00AM
Venezuela vs Peru – Saturday, June 15th – 3PM
Argentina vs Colombia – Saturday, June 15th – 6PM
Paraguay vs Qatar – Sunday, June 16th – 3PM
Uruguay vs Ecuador – Sunday, June 16th – 6PM
Colombia vs Qatar – Wednesday, June 19th – 5:30PM
Argentina vs Paraguay – Wednesday, June 19th 8:30PM
Uruguay vs Japan – Thursday, June 20th 7PM
QUARTER FINAL MATCHES:
TBD – June 27th, 8:30PM
TBD – June 28th – 3PM
TBD – June 28th – 7PM
TBD – June 29th – 3PM
SEMI-FINAL MATCHES:
TBD – July 2nd, 8:30PM
TBD – July 3rd, 8:30PM
3RD PLACE MATCH:
TBD – July 6th 3PM
FINAL
TBD – July 7th, 4PM