Events
Events in Wynwood
There's always something happening in Wynwood. From tours, concerts, food tastings and much more. Mark your calendar for one of the many events taking place in the neighborhood.
Filter Results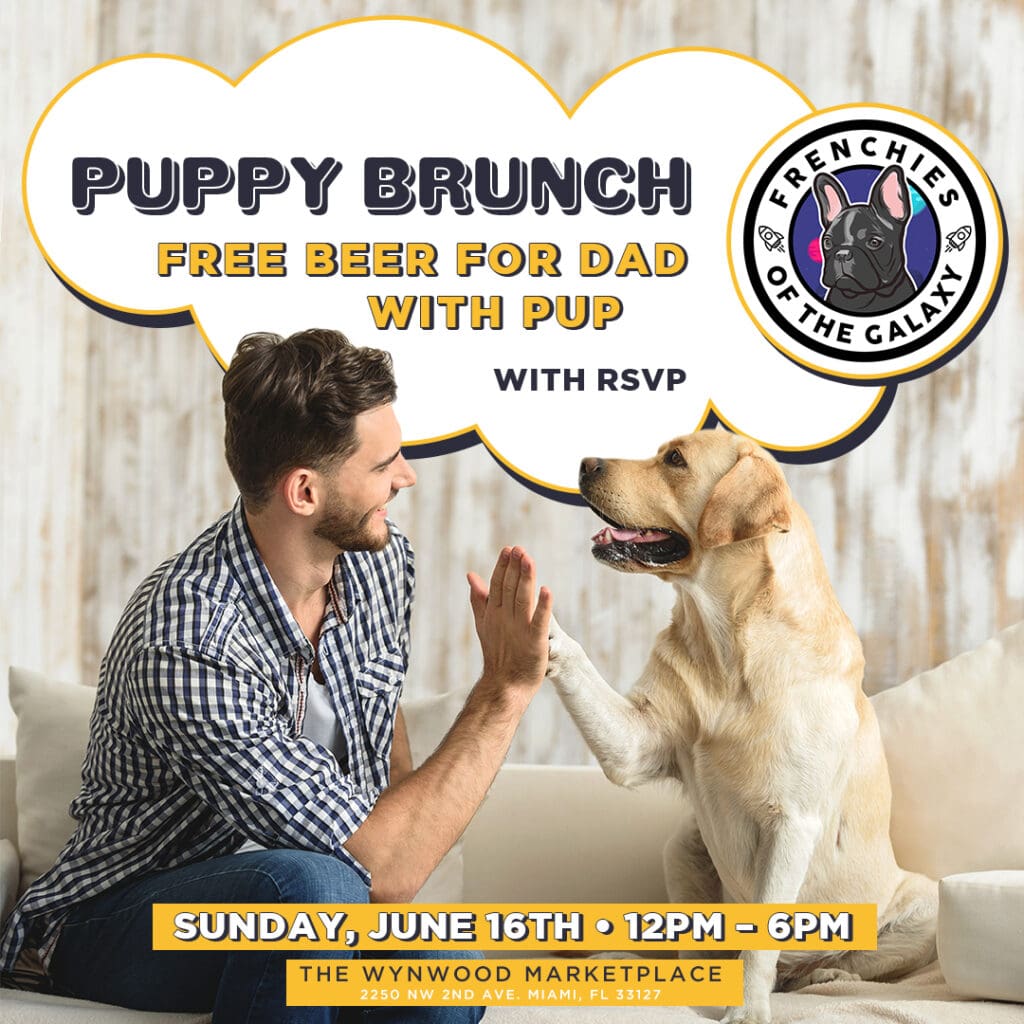 Puppy Brunch
Presenting Puppy Brunch, Father's Day Edition.
Bring your pup for a Sunday brunch that'll have you both HOWLIN' for more: thedeck is your Sunday destination for an action-packed day with your BFF!
Enjoy our outdoor venue with photo ops, treats, and more for pups + humans alike!
Frenchies of the Galaxy present doggie bags: First 200 people to check in – can receive organic dog treats by Frenchies of the Galaxy in an exclusive doggie bag!
*Special for Father's Day – RSVP for 1 Free Beer for you, Dad!
DRINKS
1 Free Beer with RSVP / 1 Free Mimosa with RSVP From 12 PM-6PM
FOOD
The food truck rally provides Sunday bites including all of your brunch favorites!
VENDOR MARKET
Bringing "thrift" to the next level. The Thrifter Market brings the most quality local Miami vendors to the Wynwood neighborhood; everything from handmade originals to unique finds.