Events
Events in Wynwood
There's always something happening in Wynwood. From tours, concerts, food tastings and much more. Mark your calendar for one of the many events taking place in the neighborhood.
Filter Results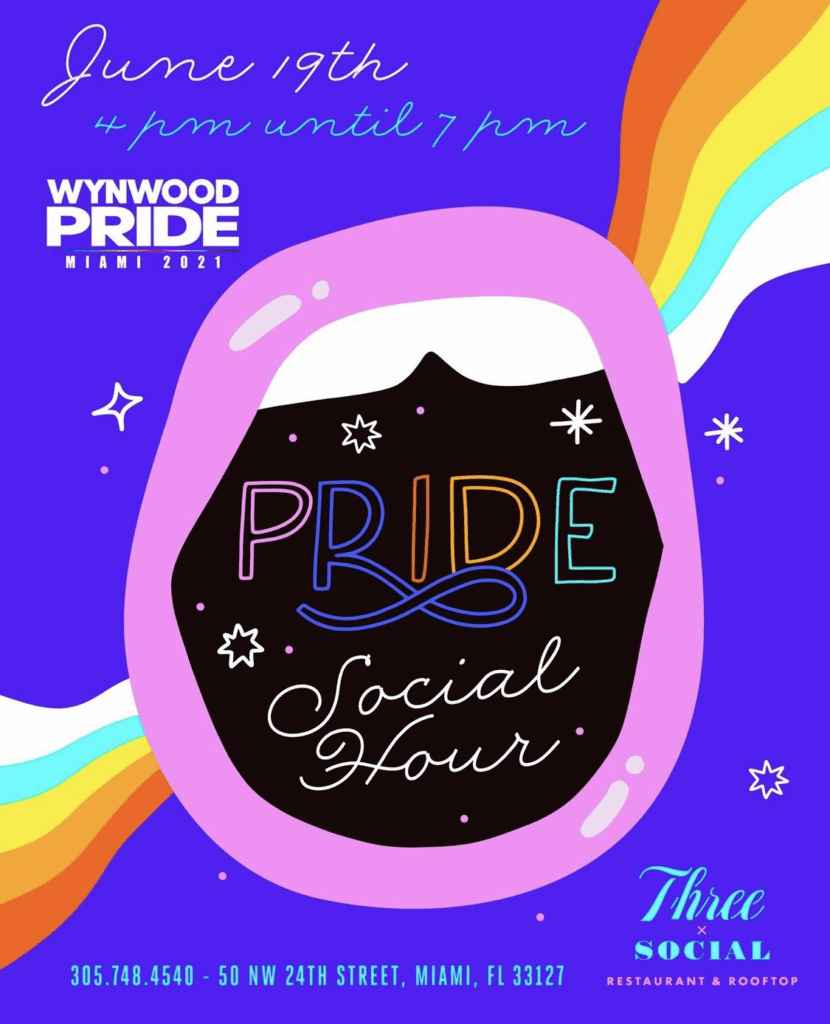 Pride Social Hour
No. 3 Social brings you Pride Social Hour on day two of Wynwood Pride on Saturday, June 19th from 4 to 7pm. Dance from the rooftop while enjoying a delicious menu of appetizers such as Hoisin BBQ Chicken Bao and smashed avocado, while sipping on $8 cocktails & $5 beers!
Music by Beki powell, Darianna and Mau.