Events
Events in Wynwood
There's always something happening in Wynwood. From tours, concerts, food tastings and much more. Mark your calendar for one of the many events taking place in the neighborhood.
Filter Results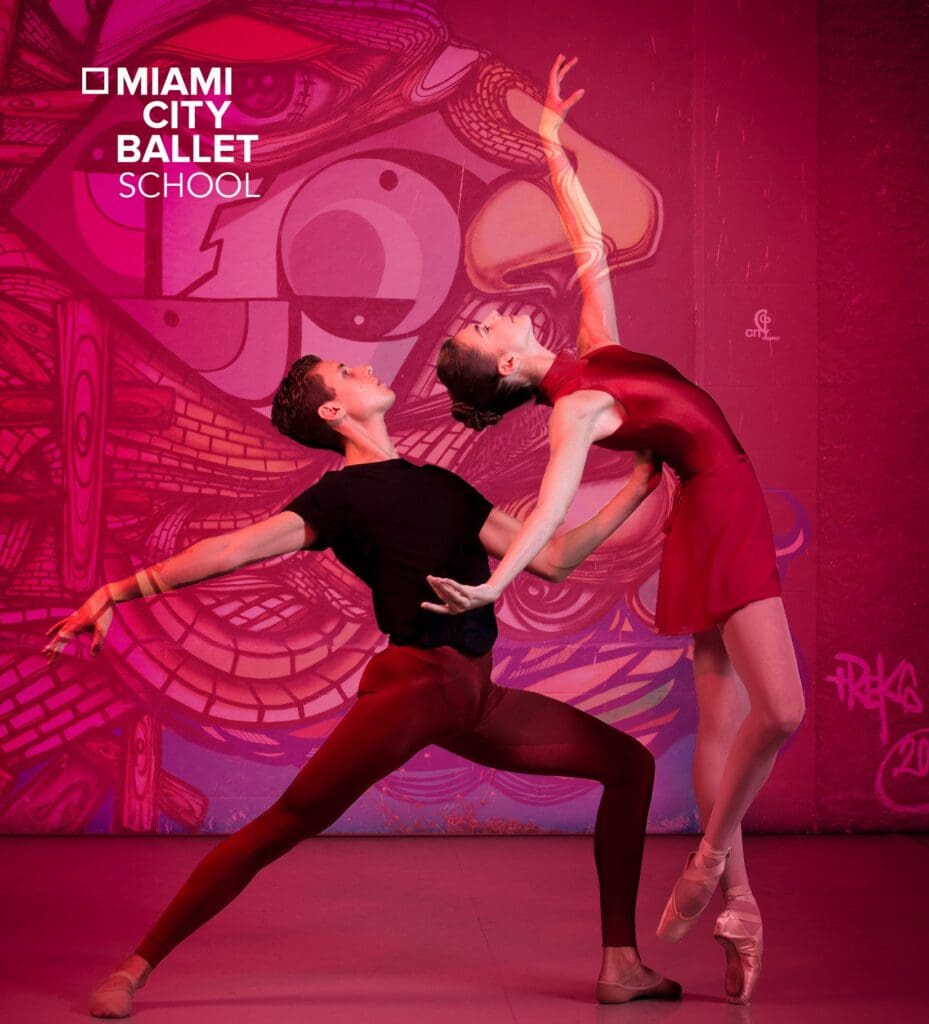 Poetry in Motion
The Wynwood BID and the world-renowned Miami City Ballet are kicking off their 2019 season partnership in bold fashion with Poetry in Motion, the company's first-ever performance in Miami's thriving urban arts district. On January 31st, performers from the Miami City Ballet School will thrill art, dance and music lovers with a debut program at the intimate Light Box at Goldman Warehouse in Wynwood.
The activation is part of a broader partnership between the Wynwood BID and Miami City Ballet that includes sponsorship of the Ballet's Wynwood-inspired Heatscape performance.
Tickets:
General Admission – $15
Reserved Seats/At Door – $20
mcbspoetry.eventbrite.com
Parking:
Free parking will be available at Wynwood Garage (321 NW 26th St.). Please ask for a printed validation as you enter The Light Box.
Poetry in Motion Program:
"Iuvenalis", a ballet specifically choreographed for students of the Miami City Ballet School, features three young couples on the verge of adulthood. Set to Schubert's "Death and the Maiden", the piece conveys that the end of youth is not an abrupt, sudden or obvious event; but a slow decaying transformation.
While caterpillars eventually bloom into butterflies, the cocoons they leave behind are past lives that wither, fade and only live on as memories and dreams. How profound is it that as youthful life transitions into maturity, a type of "death" must occur to our former selves, to our old perspectives and to our previous ways of comprehending the world around us.
 Spirited Syncopations
Spirited Syncopations is a work comprised of lively and energetic dances set to the music of one of America's greatest light orchestral composers, Leroy Anderson. The ballet is inspired by glamor and exuberance of the old Hollywood musicals that starred Fred Astaire, Ginger Rodgers, and Gene Kelly. It employs elements of jazz and tongue in cheek humor to give you a performance that will leave you toe tapping in your seat!
Liebtanze Pas de Deux
The pas de deux from Liebtanze is accompanied by music by Franz Schubert, to a song titled, "Du bist die Ruh," which is German for "you are the calm." The pas de deux is inspired by the longing, love, and passion heard through the music. Though the accompaniment does not include the original lyrics for the song, taken from Friedrich Rückert's 1822 poem, words from the song include:
"You are the calm,
The restful peace:
You are my longing and
what makes it cease.
With passion and pain
To you I give
My eye and heart
Are yours to live.
All other grief
You dispel from my breast:
My heart swells
With the love of you."