Events List
Events in Wynwood
There's always something happening in Wynwood. From tours, concerts, food tastings and much more. Mark your calendar for one of the many events taking place in the neighborhood.
Filter Results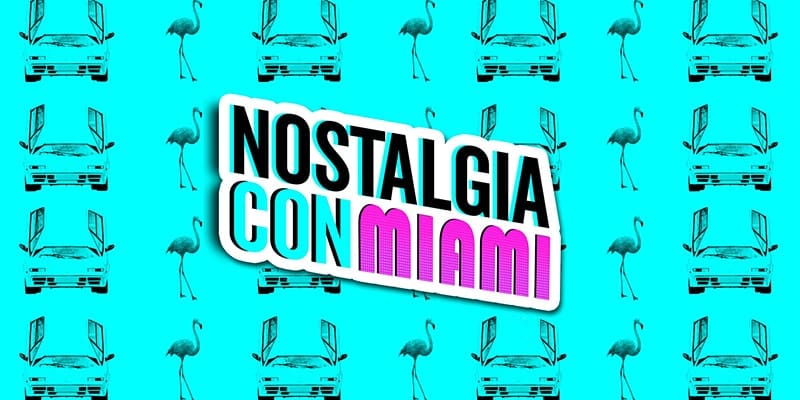 NostalgiaCon Miami
NostalgiaCon's Ultimate 80s Reunion is headed to Miami's MANA Convention Center, April 25th & 26th for the second annual pop culture convention dedicated to the 80s, and the icons that defined it!
Next Spring, NostalgiaCon will capture the 80s like never before, inviting fans to rediscover the decade in fresh, totally rad ways– including panels, celeb meet and greets, and totally a radical expo featuring movies, TV, fashion, sports, video games, music and MORE.
NostalgiaCon 80s Miami is roster of music acts, celebrities, special guests, programming and sponsors will be continuously updated online but to see some of the past performers and guests from the first show feel free to visit our website's music artist and celebrity links.
Among talent that have performed or participated in pilot edition of NostalgiaCon '80s in California, are:
ABC, The Motels, Doug E Fresh, The Sugarhill Gang, Dokken and more!
Cary Elwes ("The Princess Bride" – "Stranger Things");
Christopher Lloyd ("Back To The Future" / "Who Framed Roger Rabbit?");
Claudia Wells ("Back To The Future")
Sean Astin ("The Goonies," "Stranger Things," "Lord Of The Rings");
Val Kilmer ("Top Gun" – "Real Genius");
Steve Guttenberg ("Police Academy" and "Cocoon");
Taimak ("The Last Dragon");
The Original GLOW (Gorgeous Ladies of Wrestling)
NostalgiaCon isn't just a recap – it's a renaissance. Join us as we take you back to the future in 2020 – with a totally Miami twist!