Events
Events in Wynwood
There's always something happening in Wynwood. From tours, concerts, food tastings and much more. Mark your calendar for one of the many events taking place in the neighborhood.
Filter Results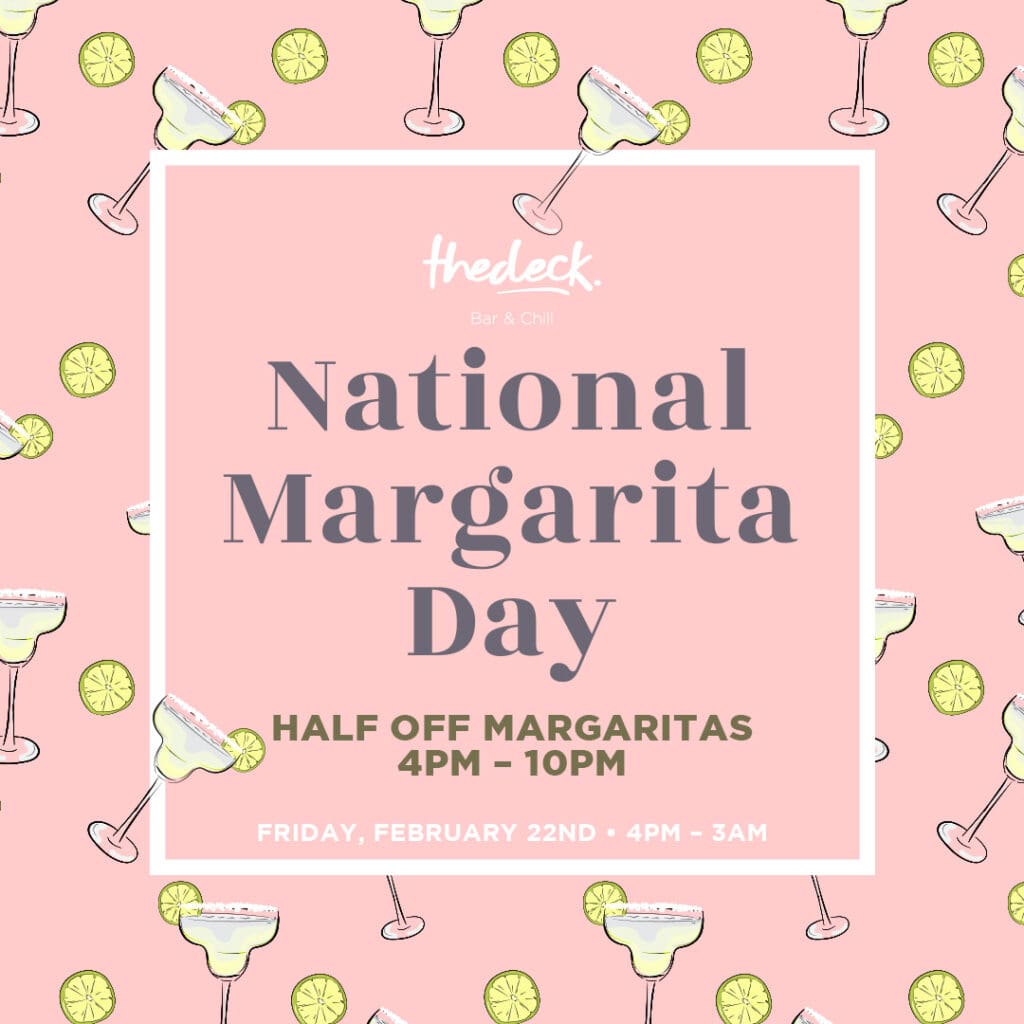 National Margarita Day at thedeck
thedeck Wynwood becomes a Friday fiesta 
Make this National Margarita Day a Wynwood fiesta. thedeck is celebrating everyone's fav icey drink with half off all Margaritas from 4pm – 10pm! RSVP and get your first marg on the house WHEN you show your RSVP
Stacks on deck, bottles on ice. Want to chill in a private cabana, thedeck style? Book your private cabana with us by emailing [email protected], or visit our website .
Tunes
DJ Ivan spins on thedeck and brings that Latino flavor (basically tequila for your ears).
MARGS
We can't think of a more appropriate spot to get your margarita ON, than the 305. Half off all Margaritas 4pm – 10pm and RSVP for 1 on the house
ART
Take a stroll through the patio snap a pic with the murals we've compiled throughout this Wynwood venue! Includes art by local + international muralists, recognizable on walls all throughout the neighborhood.
EATS
The food truck rally provides bites by your favorite Miami food trucks, including Doggie's, Signature 7 and Shwarma Mediterranean.
VENDOR MARKET
Bringing "thrift" to the next level. The Thrifter Market brings the most quality local miami vendors to the Wynwood neighborhood. Celebrate the Magic City and bark your way through our rockin' outdoor oasis.