Events
Events in Wynwood
There's always something happening in Wynwood. From tours, concerts, food tastings and much more. Mark your calendar for one of the many events taking place in the neighborhood.
Filter Results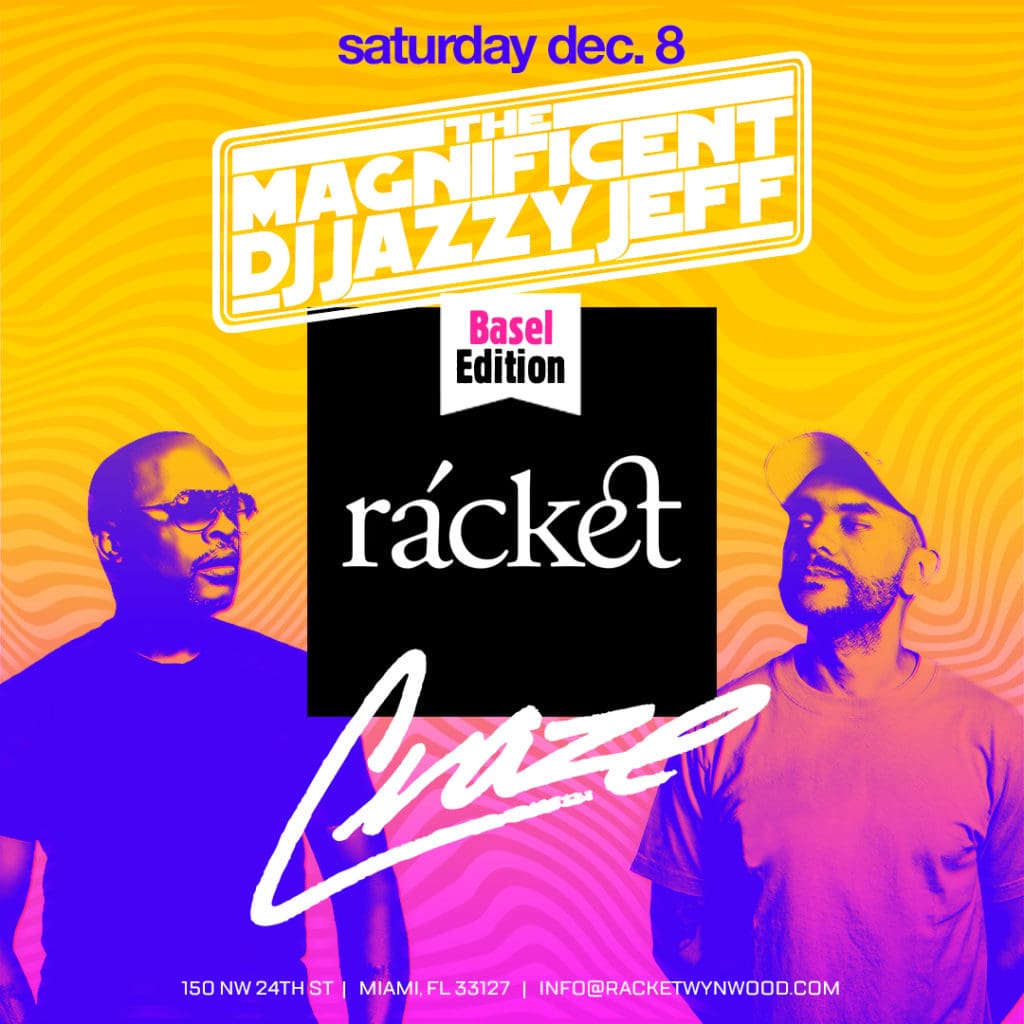 Jazzy Jeff Performance at rácket Art Basel 2018
GET YOUR TICKET HERE: https://jazzyjeff.eventbrite.com
In case you haven't heard, rácket is Wynwood's premier destination for an up-scale bar, lounge and nightlife experience, brought to the neighborhood by Homecookin' Hospitality Group. The eclectic venue features a pool table, jukebox, two cocktail programs and a variety of neighborhood beers. You can hear resident DJ's as they play a variety of hip-hop and open-format music almost every night of the week. This year during Art Basel, DJ Jazzy Jeff will be making all the noise at rácket alongside NY DJ Craze. Most known for his collaboration with Will Smith & the Fresh Prince of Bel Air, 22 years later and the legendary rapper never stopped rapping and producing a catalog of massive hits.
While his fame initially rose from his collaboration with Will Smith & the Fresh Prince, Jazzy Jeff's love for music continued to develop over time and he still performs more than 150 shows a year. This West Philadelphia native has achieved many accomplishments throughout the course of his career including a DMC Championship and multiple GRAMMY and American Music Awards nominations. So, "This is a story all about how…" the rapper is taking his talents to Wynwood's chic cocktail bar during Art Basel weekend to perform a medley of all his greatest hits!
GET YOUR TICKET HERE: https://jazzyjeff.eventbrite.com
For table reservations, email [email protected]
For more information, visit www.racketwynwood.com