Events
Events in Wynwood
There's always something happening in Wynwood. From tours, concerts, food tastings and much more. Mark your calendar for one of the many events taking place in the neighborhood.
Filter Results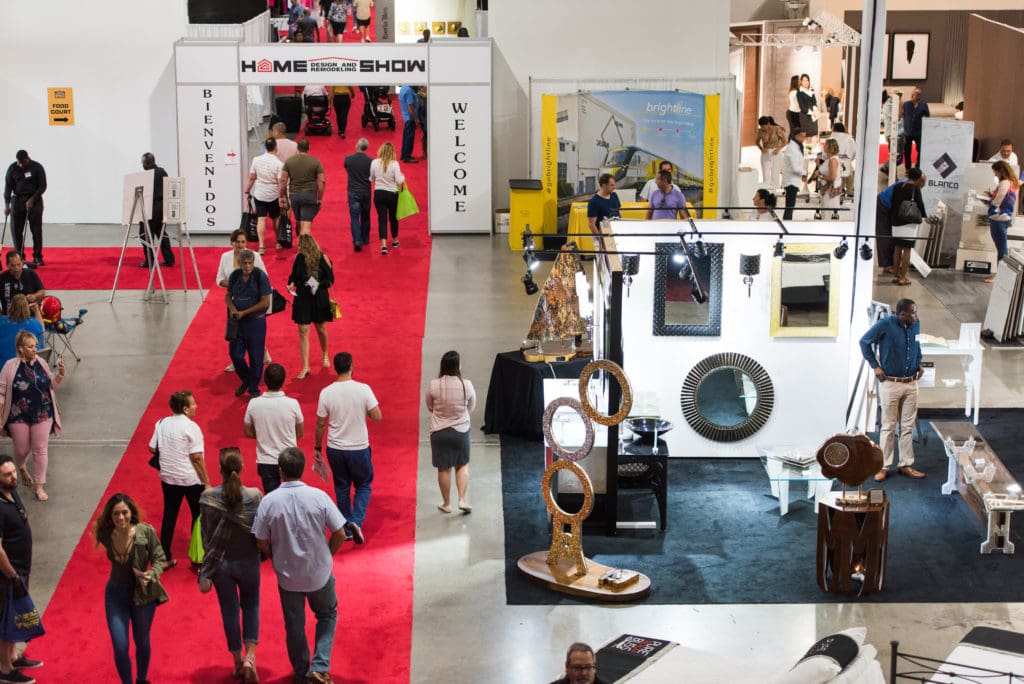 Home Design and Remodeling Show
The Miami Home Design and Remodeling Show returns to Wynwood offering thousands of home improvement and décor choices; design and expert advice; and exclusive offers and savings. Show features include: Designer Rooms for the Stars — room vignettes inspired by a local TV personalities; design advice with Martin Amado, Design Expert & TV Host of SoFlo HOME PROJECT and author of One-Day Room Makeovers. Enjoy daily lifestyle and industry seminars; and Shark Fun for Babies and Big Kids – dancing and games for the family. Enter to win a personal one-hour design consultation with Martin Amado.
For information and updates, visit www.homeshows.net and follow on social media for updates @FLHomeShows #FLHomeShows. Purchase tickets online by Thursday, September 12th and SAVE $3.00. $10.00 adults; $1.00 children 11 and under.
Hours of operation:
Friday, September 13 – Noon – 9:30 pm
Saturday, September 14 – Noon – 9:30 pm
Sunday, September 15 – Noon – 7:30 pm
Tickets: Click here to purchase tickets online
RSVP: Click here to RSVP on Facebook
Make a day of your visit to the show and explore the Wynwood Arts District, from photographing the district's iconic street art to enjoying its award-winning restaurants and bars. You can unlock the ultimate Wynwood Experience when you provide your Home Show admission ticket at various Wynwood businesses. For details, click here.