Events
Events in Wynwood
There's always something happening in Wynwood. From tours, concerts, food tastings and much more. Mark your calendar for one of the many events taking place in the neighborhood.
Filter Results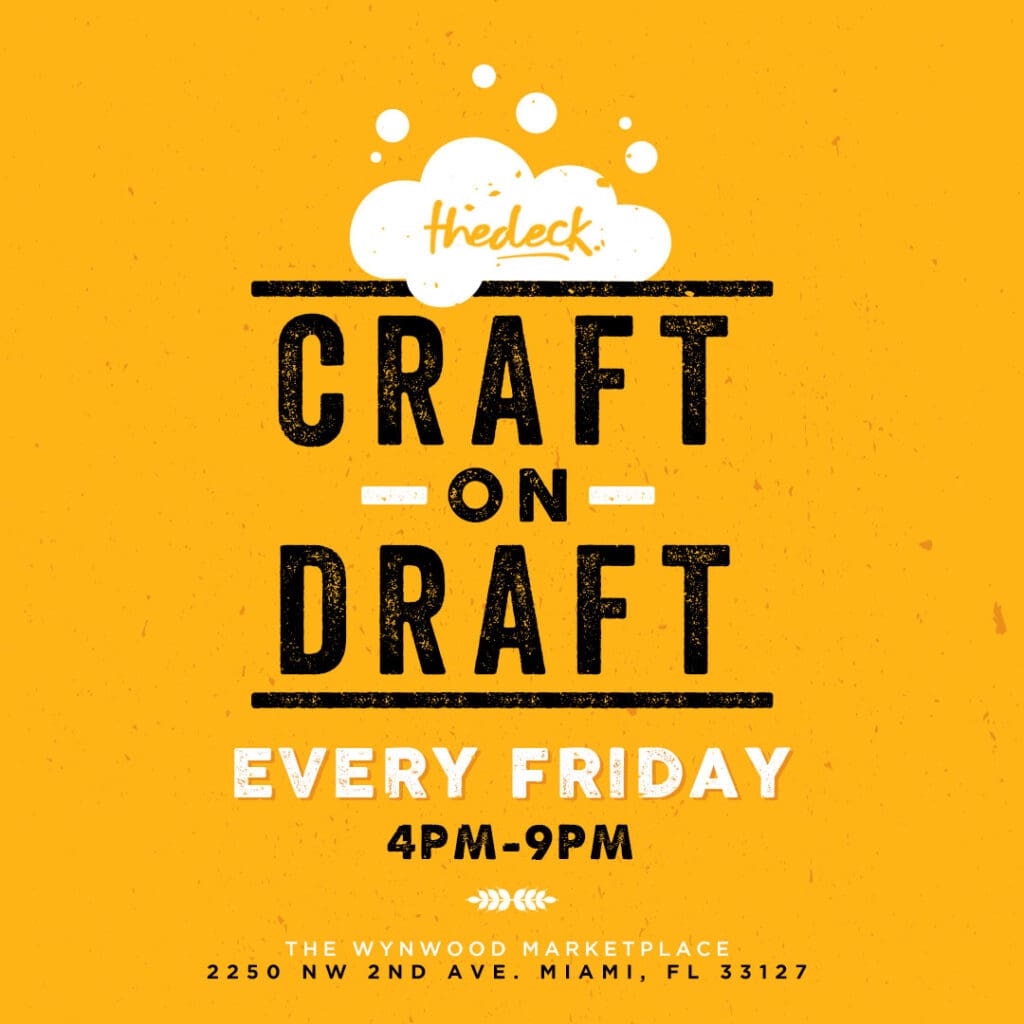 Craft on Draft
PRESENTING – CRAFT BEER + BITES AT thedeck
Thedeck has now become your go-to beer destination for CRAFT ON DRAFT: a night of 10 oz craft drafts, bites, and games EVERY FRIDAY!
Show us your RSVP and sip on $2 Craft Beers with some bites!
Come drink beer with us at thedeck every Friday from 4pm-9PM for a night full of music, dancing, and munching! Beer is better with bites right?! Our bites menu will consist of deliciously served croquettes and more!
We are only going to be featuring the best local craft beer vendors for a fun variety of beer that will leave you wanting more!
Enjoy your beer and bites at our picturesque outdoor venue with a live deejay keeping your favorite tunes playing all night plus plenty of cabanas for you and your squad! Make sure you don't miss out and RSVP!
For vendor opportunities, please email he[email protected] | For sponsorships email [email protected]