Events
Events in Wynwood
There's always something happening in Wynwood. From tours, concerts, food tastings and much more. Mark your calendar for one of the many events taking place in the neighborhood.
Filter Results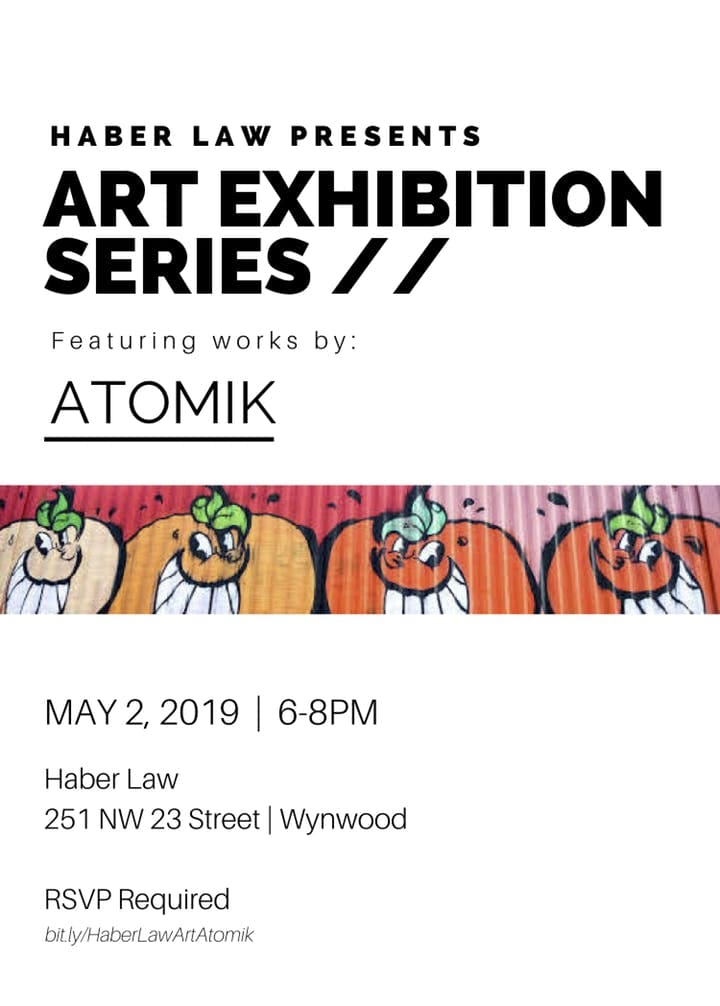 Haber Law Presents Art Exhibition Series
Positioned in Wynwood at the intersection of culture and business is Haber Law, a firm committed to the arts, as reflected in the building's character both inside and out. With an art-adorned office featuring sculptures, paintings and murals throughout, Haber Law incorporates the vibrant and dynamic world of street art within the firm's corporate culture.
The first installment of Haber Law Presents ART EXHIBITION SERIES // will feature works by local graffiti art legend Atomik, famous for his iconic orange character which emerged as a response to the demolition of the Miami Orange Bowl.
Join us to celebrate works by Atomik at the innovative Haber Law workspace in Wynwood on Thursday, May 2nd from 6-8PM.