Events
Events in Wynwood
There's always something happening in Wynwood. From tours, concerts, food tastings and much more. Mark your calendar for one of the many events taking place in the neighborhood.
Filter Results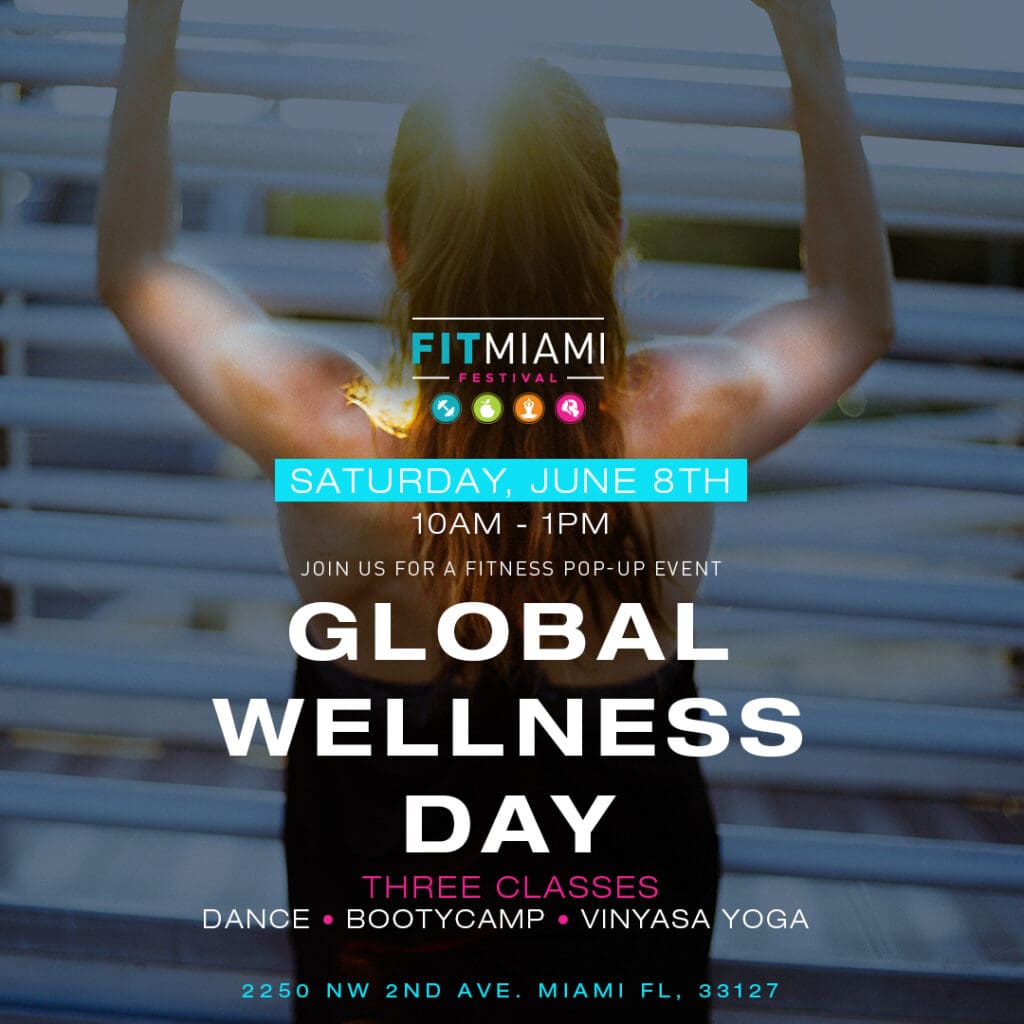 Global Wellness Pop Up Event
Join FITMIAMI, for our pop-up event on Global Wellness Day, Saturday, June 8th 10 AM – 1 PM at thedeck Wynwood.
Come and experience some of the best local instructors –and classes– and learn how to empower your health. After all, what better day to get healthy than on Global Wellness Day!
FITMIAMI Festival aims to educate, empower and unite our community through the five pillars of health; fitness, beauty, wellness, and nutrition. Our first pop-up event is open to everyone, so make to save your spot and RSVP today!
The pop-up event will consist of group workouts conducted by some of the best local teachers; fitness, wellness and beauty vendors with new and exciting products everyone is sure to love.
9:30 – 10:00 | Check-in
10:00 – 10:45 | Dance Workout powered by Tamaya Rodzy
11:00 – 11:45 | Booty Boot Camp powered by Alessandra Story
12:00 – 12:45 | Vinyasa Yoga powered by Javier Valle
1:00 – 1:15 | Closing Ceremony by FITMIAMI Founder, Julia Lopez
Make sure to bring your yoga mat and reserve your spot today as space is limited.