Events
Events in Wynwood
There's always something happening in Wynwood. From tours, concerts, food tastings and much more. Mark your calendar for one of the many events taking place in the neighborhood.
Filter Results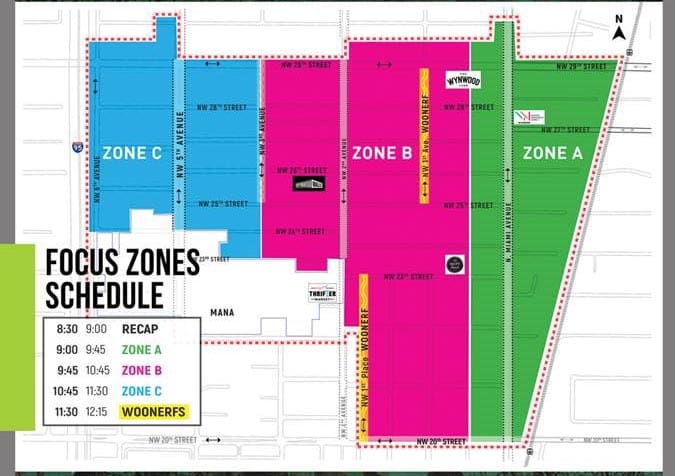 Community Meeting: Wynwood Streetscape
Please join us to discuss ideas regarding one of the most important undertakings at Wynwood to improve and enhance the experience of the District and create a master plan that will be of benefit to all. This is an open opportunity for stakeholders to share thoughts and opinions pertinent to each Wynwood 'Zone' as designated in the invitation.
Please let us know what Zone(s) you are interested in discussing.
You can register to attend ALL zone discussions or just the one you are interested in. To register, click here.
8:30 – 9:00 Recap
9:00 – 9:45 Zone A
9:45 – 10:45 Zone B
10:45 – 11:30 Zone C
11:30 – 12:15 Woonerfs
On street parking available /// Light refreshments
FAQs
What can I bring into the event?
Your ideas, opinions, questions, concerns, challenges as it relates to the development of a streetscape master plan for Wynwood and specifically to any or all of the focus zones.
How can I contact the organizer with any questions?
You can send us any questions/topics beforehand.
Melissa Hege, Urban Planner: [email protected]
Michelle Cintron, Project Manager: [email protected]