Events
Events in Wynwood
There's always something happening in Wynwood. From tours, concerts, food tastings and much more. Mark your calendar for one of the many events taking place in the neighborhood.
Filter Results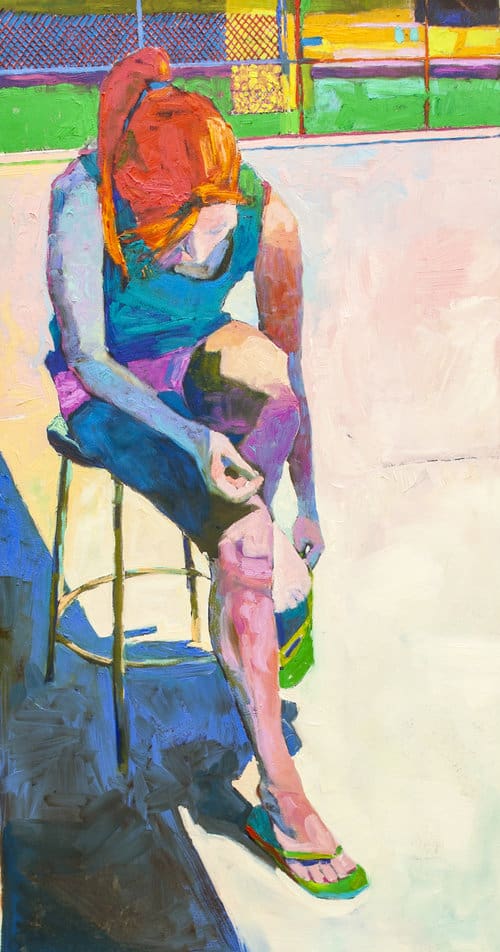 Christine Di Staola: Vibrant Femmes
The University of Miami presents Vibrant Femmes, a Master of Fine Arts exhibition by Christine Di Staola. Vibrant Femmes features 26 recent paintings and prints by American artist Christine Di Staola whose work celebrates the beauty, power and intimacy of color and gesture. Inspired by the light and lifestyles of the Mediterranean and Miami, Di Staola's paintings reflect her cultural experiences and her interest in combining bold color with the body's power to communicate.
Capturing the expressiveness of the female figure in a state of arrested gesture, Di Staola revels in depicting the natural physicality of the self. Her paintings have as their punto forza a contemporary palette of unblended pigments and highly saturated hues that have been heavily influenced by the artist's association with Italian culture and the natural beauty of the bel paese.  In the works on view in the "Vibrant Femmes" exhibit, colors combine and clash like an animated and convivial social gathering and, according to artist David Y. Chang, like "a symphony … that the artist orchestrates with her own instruments…in a successful play between transparency and opacity".
Born and educated in southwestern Ohio, Christine Di Staola lived and worked for almost 30 years in Le Marche region of Italy before returning to the United States to earn her MFA in painting at the University of Miami. Her prints and paintings have been widely exhibited across the United States and internationally and have won numerous awards. She currently resides in Miami Florida.
Vibrant Femmes will be on view from June 5 – 24, 2019 at the University of Miami Gallery located in the Wynwood Building; 2750 NW 3rd Avenue, Suite 4, Miami, FL 33127. Gallery hours are Wednesday, Thursday, and Friday, 10:00am to 6:00pm. *Hours may be subject to change, please call (305) 284-3161 to confirm times. Appointments and Private Tours available. For more information contact Milly Cardoso, Gallery Director at [email protected].