Events
Events in Wynwood
There's always something happening in Wynwood. From tours, concerts, food tastings and much more. Mark your calendar for one of the many events taking place in the neighborhood.
Filter Results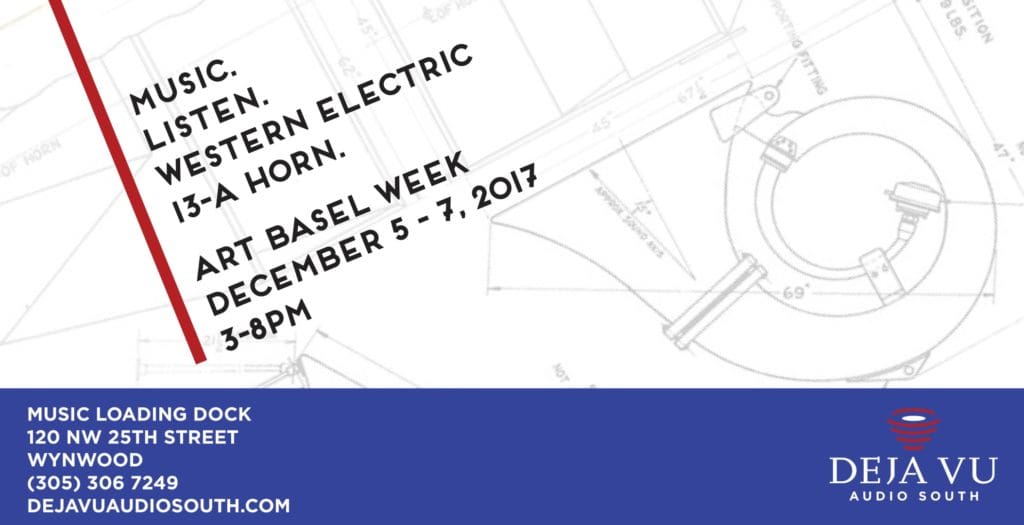 Art Week – Classic Vintage Audio
Deja Vu Audio South will be spinning vinyl records in the music loading dock of our building using the ultra-rare Western Electric 13A Horn Speaker. This monster of a speaker was built in the 1920s and was the first HI-FI speaker ever made. Almost a hundred years later and this speaker still rocks! Please visit us to check out this special treat and experience it for yourself. You're unlikely to ever see one of these again.