Events
Events in Wynwood
There's always something happening in Wynwood. From tours, concerts, food tastings and much more. Mark your calendar for one of the many events taking place in the neighborhood.
Filter Results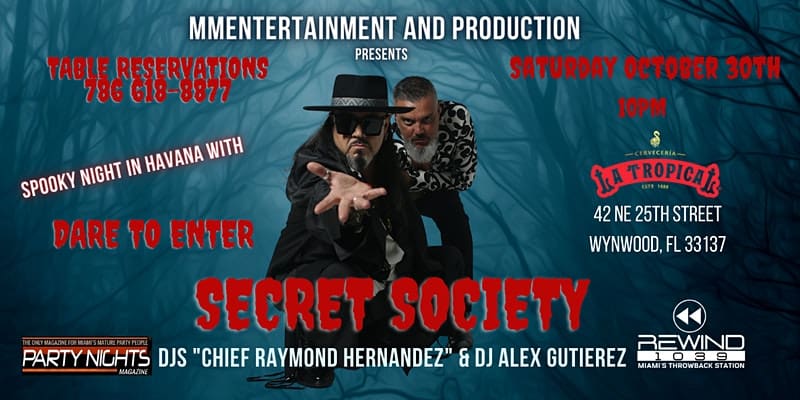 A Night in Havana with Secret Society
After 25 years the return of Secret Society for a Night in Havana. This is not your typical concert event! this is live performance and production, the biggest halloween party in Miami, in La Tropical Brewery in Wynwood. You will experience a show like no other, the amazing food and of course the best beer "La Tropical".
Get ready for a night you will never forget!
This is a live performance by our very own Miami group that has not just had one hit, but numerous of hits and albums for 35 years. Secret Society are legends in freestyle and are know to have played in every club in Miami and worldwide since 1986.
Miami has been waiting for this return for 25 Years, October 30th will be an epic live performance and production as we take you back in time and into the millennium in 2021. They will be releasing a new single at midnight.
For tickets, click here.
*THIS IS A COSTUME EVENT*
*INDOOR & OUTDOOR EVENT*
*MASK IS OPTIONAL BUT RECOMMENDED* (We will have masks available if needed)
*PUBLIC GARAGE PARKING AVAILABLE IN THE AREA & STREET METER*
*UBER HIGHLY SUGGESTED*