Events
Events in Wynwood
There's always something happening in Wynwood. From tours, concerts, food tastings and much more. Mark your calendar for one of the many events taking place in the neighborhood.
Filter Results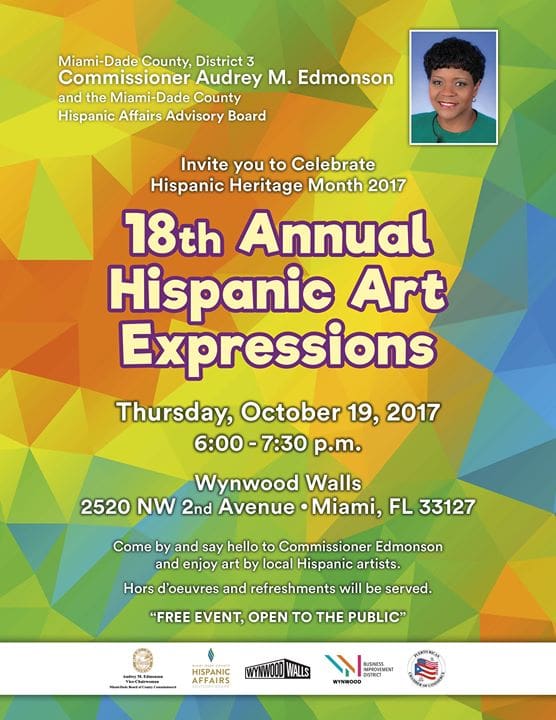 18th Annual Hispanic Art Expressions
??: Celebrate #HispanicHeritageMonth and local art with Vice Chairwoman Audrey Edmonson this Thursday, October 19, at Wynwood Walls & Art District, Miami.
??: Celebra el Mes de la Herencia Hispana y el arte local con la Vicepresidenta del Condado Audrey Edmonson este jueves 19 de octubre en Wynwood Walls & Art District.
??: Selebre Mwa Eritaj Espanyòl ak atizay lokal ak Vis Prezidan Edreyson, Jedi, 19 oktòb, nan Wynwood Walls & Distri Art, Miami.