Development Projects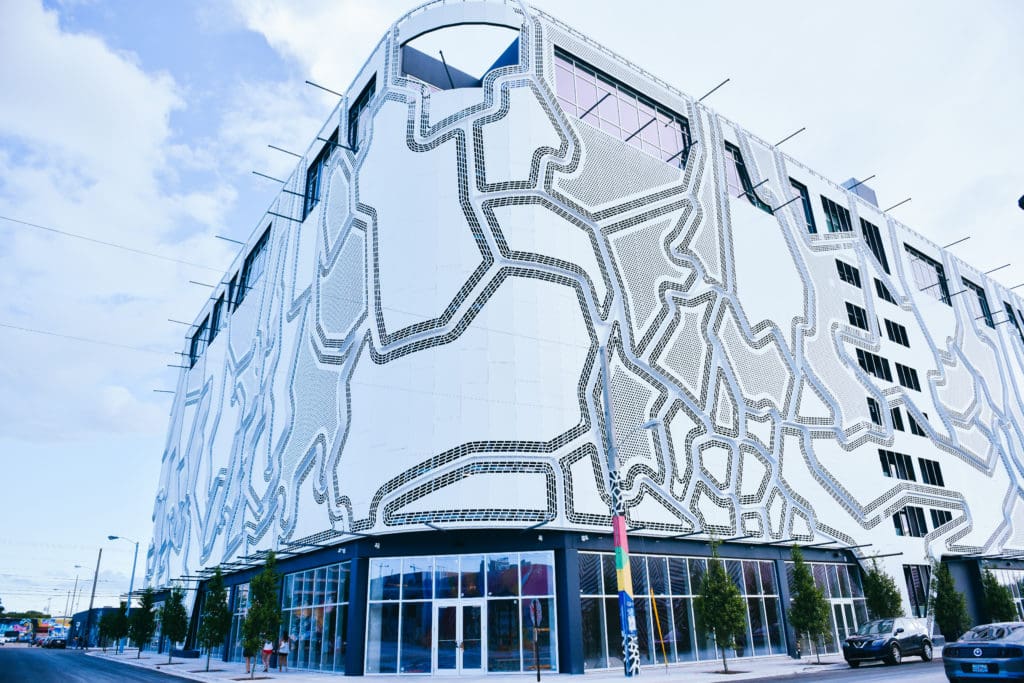 The Wynwood Garage
The Wynwood Garage is a transformational mixed use project which will reshape Wynwood's vibrant landscape. The development offers approximately 20,500 square feet of retail space, 428 parking spaces and 30,000 square feet of creative office space. The facade, designed by the award winning architecture firm, Faulders Studio, merges artistic unpredictability with Wynwood's edgy neighborhood context. The Wynwood Garage seamlessly blends the public benefit of parking with the commercial demands of Wynwood.
Status: Completed
Retail Space: 20,500 sq. ft.
Office Space: 30,000 sq. ft.
Parking Spaces: 428
Completed: 2019