Business Directory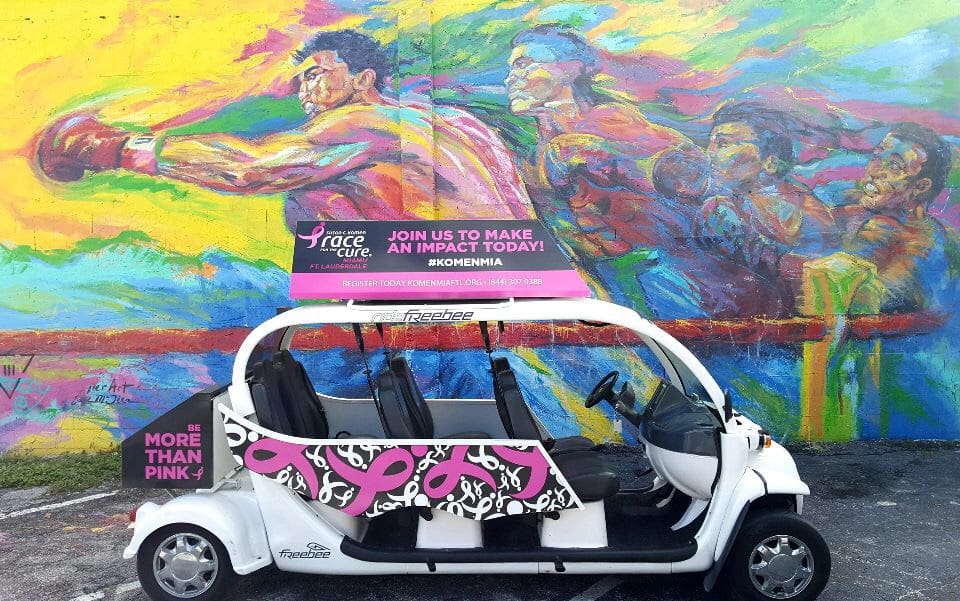 Freebee
Freebee is a 'smarter city', advertising supported, local transportation solution. It is a fun, green and free travel option available to all in Miami's most popular neighborhoods, including Wynwood. Users can request rides through a sophisticated, internally developed mobile app and enjoy a one-of-a-kind experience on their way to a destination of their choice in custom, branded electric 'Freebee' cars.
Advertisers are an integral part of this successful carbon neutral travel solution. Freebee's dynamic advertising proposition successfully integrates various out-of-home, digital, experiential and social media elements and delivers brands a unique and impactful advertising solution. Freebee hosts its own marketing campaign for a variety of clients, which include both national brands and local businesses, allowing consumers to become more familiar with each product, service, or establishment. The Freebee experience matches brands to a dynamic audience that is young at heart, fun loving and trendsetting in one of our nation's most important and growing DMAs.
As a "going green" advocate, Freebee fully supports the City of Miami's Climate Action Plan by serving the community while operating on clean energy, so when you ride Freebee, you too become a part of the solution in the efforts to reduce carbon emissions from our beautiful local neighborhoods.
For a free ride, simply download the Freebee app, request a ride and jump onboard! We'll take you around town in our customized, eco-friendly cars, while connecting you to all the deals, discounts, and "Freebees" at your final destination!
Download the #RideFreebee app today! http://ridefreebee.com/download/